The Reserve Bank of Australia (RBA) has announced another 50-basis-point (bp) rate hike, taking the official interest rate to 2.35 per cent.
With inflation now predicted to surpass 7 per cent by the end of the year, the RBA said on Tuesday its latest decision is yet another step toward normalising monetary conditions in Australia.
"The further increase in interest rates today will help bring inflation back to target and create a more sustainable balance of demand and supply in the Australian economy," the RBA Governor said.
While the central bank earlier confirmed it is not on a pre-set path, economists widely agreed that the bank would announce a fourth 50-bp lift in a row in a show of determination to return inflation to target.
Last month, the RBA said returning inflation to between 2 and 3 per cent would be its key focus for this financial year.
"Inflation in Australia is the highest it has been since the early 1990s and is expected to increase further over the months ahead. Global factors explain much of the increase in inflation, but domestic factors are also playing a role," Philip Lowe said on Tuesday. 
And, with the annual rate of inflation on an upswing towards a peak of 7.75 per cent in December, alongside a very tight labour market, the RBA has a free hand to do everything it can to contain inflation. 
But the RBA doesn't expect the target range to be in sight until December 2024, signalling a long and painful inflation fight. 
"The bank's central forecast is for CPI inflation to be around 7¾ per cent over 2022, a little above 4 per cent over 2023 and around 3 per cent over 2024," the Governor confirmed. 
'Relatively straightforward' decision
Scott Solomon, associate portfolio manager of T. Rowe Price's dynamic global bond strategy, described Tuesday's decision as "relatively straightforward". 
He explained that while inflation engines, such as wages and retail demand, continue to surprise on the upside, other areas, such as home prices, haven't fallen enough to raise red flags.
Mr Solomon expects the bank to hike by another 50 bp in October, noting that "absent some sort of unexpected shock", "there simply won't be enough data releases between now then for the RBA to change course".
Anneke Thompson, chief economist at CreditorWatch, agreed that the RBA will not hit the pause button on cash rate increases until retail trade data starts to better reflect downbeat consumer sentiment. This, she said, could happen as soon as the upcoming Christmas shopping period. But she flagged several risks to this prediction. 
"It is likely by December that mortgage holders will be really feeling the effects of higher repayments, and of course higher prices of everything from furniture, to eating out and to holidays. However, increasing the complexity for the RBA is the record low unemployment rate," Ms Thompson said.
"The question is, 'Will consumers be spooked enough by their savings falling to reduce their spending, even when job security is so high?' Retail spending data, coupled with the now exceedingly important anecdotal data from the major retailers, will give us further insight over the next few months leading into Christmas," she added.
Rate of 3% by year's end 
VanEck's head of investments and capital markets expects a rate of 3 per cent by the year's end.
"We expect to see inflation stick around for some time, both in Australia and globally. As a result, the Reserve Bank of Australia still has some way to go in raising official rates. Job ads remain very elevated compared to pre-pandemic levels and the labour market is strong. Combined with still strong consumer spending, we are likely to see more rate rises from the Reserve Bank in October and November," said Russel Chesler. 
As for what this means for investors, Mr Chesler warned that "some stocks are likely to be hit by higher interest rates over the short to medium term".
"These include the big banks, which could see their earnings weighed down as bad debts climb as some home borrowers default on mortgage repayments due to higher interest costs. Also, ANZ, Westpac and NAB are likely to follow the Commonwealth Bank and report a contraction in their margins in their upcoming full-year results," he explained.
Australia's share market is, however, tipped to continue outperforming the US share market this year and in 2023, with the big resources companies such as BHP, Rio Tinto and Woodside benefitting from relatively high commodity prices. 
Property prices, on the other hand, are expected to fall further, with the earnings of the building materials companies such as CSR, Boral and James Hardie predicted to suffer next year as the residential construction property downturn deepens.
Lastly, Mr Chesler said consumer staples companies — Woolworths and Coles — could outperform if the economy slows due to the resilience of their earnings.
However, those companies earning discretionary incomes such as Harvey Norman and JB Hi-Fi are expected to experience slower earnings growth as consumers eventually curb their spending as high rates bite.
"We expect gold companies to perform well in this environment of rising inflation and interest rates as well as companies that reap inflation-linked income such as infrastructure companies," Mr Chesler said. 
When will the RBA slow pace of tightening?
AMP's chief economist, Shane Oliver, believes there is already a strong case for the RBA to slow the pace of tightening. However, he revealed on Tuesday that AMP has now revised its assessment for the cash rate peak from 2.6 per cent to 2.85 per cent, with 0.25 per cent hikes pencilled in for October and December.
"Market expectations for the cash rate to peak around 3.8 per cent in the September quarter next year look too hawkish and if realised would likely plunge the economy into recession and push home prices down by 30 per cent or so from their highs earlier this year," Dr Oliver explained.  
And while ANZ is forecasting another 50-bp hike in October, CBA, NAB and Westpac are expecting Tuesday to be the last major hike. 
Similarly, Steven Spearing from Apostle Funds Management believes the RBA will now move to a more gradual and watchful phase of this rate hike cycle.
"The Reserve Bank will surely look to pause in the near future to allow the impact of recent rate hikes to flow through to the economy in order to assess what further tightening is appropriate," Mr Spearing said.
"This would likely mean a 25-basis-point hike at their next meeting in October and incoming data over the coming months, particularly around inflation and the labour market, will determine the extent of future rate hikes beyond that."
Apostle does, however, expect the RBA to take the cash rate to close to 3 per cent before it feels comfortable that financial conditions are adequately restrictive in the face of a resilient local economy.
Economists expect Governor Lowe to deliver hints at further rate hikes during a speech on the economy and monetary policy at the Anika Foundation in Sydney on Thursday.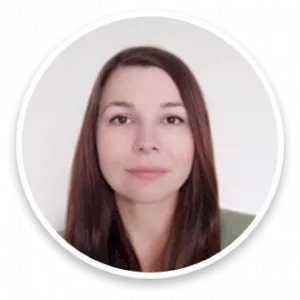 Maja's career in journalism spans well over a decade across finance, business and politics. Now an experienced editor and reporter across all elements of the financial services sector, prior to joining Momentum Media, Maja reported for several established news outlets in Southeast Europe, scrutinising key processes in post-conflict societies.