The Reserve Bank (RBA) is establishing a new panel of private sector economists to encourage discussion of economic issues with meetings planned to take place at least biannually starting on 6 October.
In a statement on Thursday, the bank said it is also increasing the number of attendees at meetings of the existing panel of economists from academia and will meet with this panel on 27 September.
The bank confirmed that the meetings of both panels, which it envisions will consist of up to a dozen members, will be chaired by the Governor and senior bank staff will participate. Participation is expected to rotate over time.
The agenda will include challenges facing the economy and the appropriate role of forward guidance in monetary policy. According to the bank, this should be particularly useful ahead of a review of the RBA Board's approach at its November meeting.
"This is an opportunity for us to hear and discuss the views of other economists in a more structured way than has been done to date. We look forward to listening, discussing and learning," said Governor Philip Lowe.
Last month, Treasurer Jim Chalmers officially announced a wide-ranging review of the RBA that is due to scrutinise the central bank's objectives, policies, governance and culture.
"Australia is facing a complex and rapidly changing economic environment, as well as a range of long‑term economic challenges," said Dr Chalmers.
"This is an important opportunity to ensure that our monetary policy framework is the best it can be, to make the right calls in the interests of the Australian people and their economy."
The review will be led by a panel of three independent experts including former senior deputy governor to the Bank of Canada Carolyn Wilkins, Australian National University economics professor Renée Fry‑McKibbin and eminent Australian economist Dr Gordon de Brouwer.
The review's terms of reference state that the interaction of monetary policy with fiscal policy and macroprudential policy, including "during crises and when monetary policy space is limited", will also be assessed.
"The Reserve Bank is a crucial economic institution which has served Australia well for more than six decades. This is all about ensuring we have the world's best and most effective central bank into the future," Dr Chalmers said.
The RBA has not been subject to a review since the early 1980s.
Ahead of the 2022 election, both Liberal and Labor were keen to put the RBA under the microscope.
The Organisation for Economic Co-operation and Development (OECD) has also been a vocal supporter of shining the light on the RBA's methods, noting late last year that Australia's central bank needs to be subject to a review following repeated failures to hit key economic targets.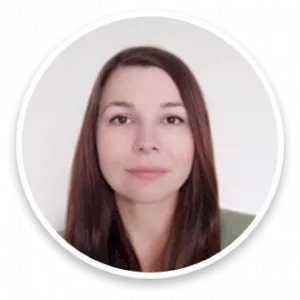 Maja's career in journalism spans well over a decade across finance, business and politics. Now an experienced editor and reporter across all elements of the financial services sector, prior to joining Momentum Media, Maja reported for several established news outlets in Southeast Europe, scrutinising key processes in post-conflict societies.