Money market expectations for the Reserve Bank's (RBA) cash rate have fallen sharply over the last week from 3.86 per cent for year end to 3.19 per cent in response to Philip Lowe's comments and recession fears.
But AMP's Shane Oliver believes Governor Lowe's dismissal of the risk of recession should be taken with a grain of salt.
"He would say that and it's hard to deny that falling real incomes and rate hikes have not significantly increased the risk of recession," Dr Oliver said in his most recent insights.
Speaking at an event hosted by the American Chamber of Commerce in Australia (AmCham) last Tuesday, Dr Lowe said he does not see a recession on the horizon in Australia.
"If the last two years have taught us anything, we can't rule anything out, but our fundamentals are strong, and the position of the household sector is strong, and firms are wanting to hire people at record rates. That doesn't feel like the precursor to recession. And interest rates, while they have gone up, are still low," Dr Lowe said.
However, according to Dr Oliver, while money market expectations for the RBA cash rate have fallen sharply over the last week, at 4 per cent in a year's time they still look too high.
"Taking the cash rate to around 4 per cent will mean variable mortgage rates of 7.5 per cent or so and more than a doubling of household interest payments which would push house prices down by 20 to 30 per cent and knock the economy into recession given cost of living pressures hitting at the same time.
"Very weak consumer confidence and slowing credit and debit card transactions as reported by various banks so far this month, suggest that consumer spending is starting to slow significantly already. Which all means that the scale of interest rate hikes expected by the money market is unlikely to happen," Dr Oliver explained.
Globally, he noted, AMP remains of the view that a global recession can be avoided but admitted with central banks hiking rates aggressively the risks have increased to the point that its now a close call.
Locally, however, Dr Oliver believes that while the risk of recession in Australia is now high, "the risk of a period of stagflation is higher".
"Whether there is a recession or not, growth is still likely to slow sharply to subpar levels, involving little or no per capita growth, at a time when inflation is high".
AMP's assessment remains that the next hike will be 0.5 per cent and that the cash rate will "only" rise to 2.1 per cent by year end and will peak around 2.6 per cent in the first half next year.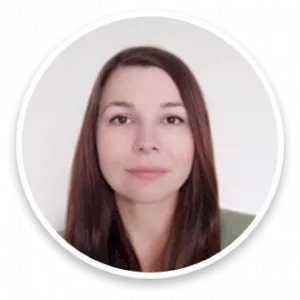 Maja's career in journalism spans well over a decade across finance, business and politics. Now an experienced editor and reporter across all elements of the financial services sector, prior to joining Momentum Media, Maja reported for several established news outlets in Southeast Europe, scrutinising key processes in post-conflict societies.