The report, the product of a two-year collaboration between 18 of Australia's largest companies as part of the Australian Industry Energy Transitions Initiative (Australian Industry ETI), showed that Australia's five major industrial regions can contribute to reaching state and national net zero emissions targets by 2050, while also driving employment growth and building the country's climate resilience.
Titled 'Setting up industrial regions for net zero' and prepared by not-for-profits Climateworks Centre and Climate-KIC Australia, the report revealed that Pilbara, Kwinana, Hunter, Illawarra and Gladstone, which together account for about one-eighth of Australia's total emissions, have the potential to achieve an 88 per cent reduction in their current emissions, equivalent to 70 MTCO2e of abatement.
"Australia can remain competitive in a decarbonising global economy. But this will require coordinated efforts across industry, governments and communities, and also the finance and energy sectors. It will also need the alignment of policy, regulations and programs to create clear goals and investment confidence," said Australian Industry ETI chair, Simon McKeon AO, chancellor of Monash University and former CSIRO chairman.
The transition would also be costly. 
In fact, according to the research, the scale of renewable energy required to decarbonise five industry supply chains in the identified regions would almost equal half of Australia's existing total electricity generation and an investment of up to $100 billion. The five sectors include iron and steel, aluminium, LNG, other metals such as copper, nickel, lithium, and chemicals such as fertilisers and explosives.
"This will require an unprecedented transformation of the energy system," said Climateworks CEO Anna Skarbek.
But the overhaul would have immeasurable benefits, including the potential to employ up to 372,000 Australians.
"Australia's industrial regions make an enormous contribution to the economy and are hugely significant in terms of jobs and identity. The regions we studied already have the industries, concentration of energy demand, investment, ports, industry knowledge and skills we need for Australia to thrive through the transition," said Chris Lee, Climate-KIC CEO.
A participant of the Australian Industry ETI, Innex Willox, chief executive at Ai Group, said that while the costs and difficulties associated with industry pathways to net zero should not be underestimated, "the current energy affordability crisis highlights the unsustainable cost of the status quo".
"Building a new advantage in clean energy and clean industry will hinge on our success in strengthening supply chains, increasing construction productivity and smartly coordinating energy assets," he said.
Andrew Gray, director ESG and stewardship at AustralianSuper, added that this report "is a critical part of transitioning the Australian economy and our investment portfolio to net zero emissions by 2050".
Similarly, Kristian Fok, chief investment officer at Cbus, said "the Australian Industry ETI plays an important role in finding pathways forward to decarbonise hard to abate sectors".
"Collaboration is key across industry, government and finance to realise the scale required for these decarbonisation projects.
"Our combined efforts will reduce investment risk, increase employment and investment opportunities within Australia."
The 18 initiative participants represent approximately 30 per cent of the ASX 100 market value. They include Australian Gas Infrastructure Group, APA Group, Aurecon, AustralianSuper, BHP, BlueScope Steel, BP Australia, Cbus, the Clean Energy Finance Corporation, Fortescue Metals Group, HSBC, Orica, National Australia Bank, Rio Tinto, Schneider Electric, Wesfarmers Chemicals, Energy & Fertilisers, Westpac and Woodside Energy.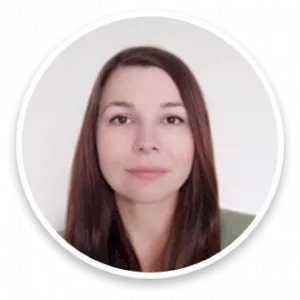 Maja's career in journalism spans well over a decade across finance, business and politics. Now an experienced editor and reporter across all elements of the financial services sector, prior to joining Momentum Media, Maja reported for several established news outlets in Southeast Europe, scrutinising key processes in post-conflict societies.