Inflation has spiked to its highest level in over two decades and while a blow out was predicted, economists didn't quite expect such a sizable jump in both the headline and underlying inflation.
Market economists had pretty much put all their money on a June interest rate lift, but Wednesday's CPI data has made many rethink their estimates, three of the big four banks included.
Westpac, NAB and ANZ all expect the Reserve Bank of Australia (RBA) to hit the rate button next Tuesday, lifting rates from the record low 0.1 per cent to 0.25 per cent in what would be the bank's first-rate hike since November 2010.
In fact, ANZ is counting on the RBA to move in 25-basis point increments from June, with a "real possibility" of one or two 50-basis point moves.
Commonwealth Bank, however, is retaining its call that it has held since February, that the RBA's tightening cycle will commence in June and that they will shift to an "explicit hiking bias" next week.
But ANZ, NAB and Westpac aren't alone, with Bloomberg reporting traders are now fully pricing in an RBA rate rise on Tuesday to 0.25 per cent, with a 25 per cent chance the rise will be by 40 bps.
Chiming in on the hottest debate in the country, EY chief economist, Cherelle Murphy, said the 0.1 per cent rate is "no longer appropriate for this economy".
In a statement emailed to InvestorDaily, Ms Murphy said the RBA must tighten monetary policy now.
"To not do so risks the RBA losing credibility," Ms Murphy opined.
"At its last meeting on 5 April, the RBA board noted that it would be looking at further price and labour costs changes while keeping the cash rate at a record low of 0.1 per cent. But it cannot wait for the March quarter Wage Price Index to be published on 18 May before acting. A rate hike of 0.25 per cent or more could easily be justified in May."
Global market strategist at J.P. Morgan Asset Management, Kerry Craig, believes stronger inflation figures have cemented a May rate hike even in the absence of quarterly wage data.
The only conundrum, he said, is whether the hike will be supersized.
"With central banks skipping the traditional 25 bps rate hikes as they speed towards normalisation of rates, the RBA has scope to make larger moves in the coming months.
"However, we still expect the RBA to step lightly into the tightening cycle with a 15 bps move before adopting the more traditional 25 bps increases around quarterly forecasts," Mr Craig explained.
The head of investments and capital markets at VanEck, Russel Chesler, agreed that the probability of a May rate hike has now exponentially increased, but continued to entertain the possibility of a delayed reaction.
"If the central bank waits until its June meeting, then I'd expect a bigger increase in rates, most probably 40 basis points," Mr Chesler said, citing the election as a possible consideration for the RBA.
He then expects monthly increases to bring the RBA rate to between 1.75 per cent and 2.25 per cent by year end.
But the election is playing on the minds of some economists, with many looking to 2007 for guidance.
Namely, coincidence or not, the last time that the RBA pulled the trigger during an election campaign, the incumbent Howard government promptly lost the vote. This has many pundits wiping beads of sweat off their foreheads.
Asked whether he feels the jitters, PM Scott Morrison told reporters that the two situations are worlds apart.
"The first point to note is that in 2007 the cash rate was 6.5 per cent. Today, it is 0.1 per cent," Mr Morrison said.
"So, I think to draw an equivalence between those two issues would be to misunderstand history. They are very different situations."
HBSC is fairly steadfast in its prediction that the RBA will maintain its patience for one more month.
But for HBSC, it's not the election that signifies a hurdle, but the lack of wage data.
Its chief economist for Australia, Paul Bloxham, believes the Philip Lowe and his colleagues will likely want to see the quarterly wage figures before moving.
"We expect it to announce quantitative tightening at its May meeting, rather than a cash rate move, with guidance to indicate that cash rate hikes are likely in coming months," Mr Bloxham explained.
He predicted a move directly to 0.5 per cent in June, with the cash rate expected to hit a more moderate 1 per cent by end-2022, 1.25 per cent by mid-2023 and 1.5 per cent by end-2023.
Acknowledging that "this is well below market pricing", Mr Bloxham said it reflects "our view that wages will lift gradually and given the downside risks to global growth".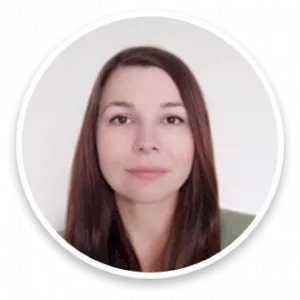 Maja's career in journalism spans well over a decade across finance, business and politics. Now an experienced editor and reporter across all elements of the financial services sector, prior to joining Momentum Media, Maja reported for several established news outlets in Southeast Europe, scrutinising key processes in post-conflict societies.