Australia has added 14 Russian state-owned businesses to its sanctions list.
In a statement on Thursday, the Foreign Affairs Minister confirmed that the businesses in question have been deemed of "strategic and economic importance to Russia".
"Today's listings include defence-related entities such as transportation company Kamaz, and shipping companies SEVMASH and United Shipbuilding Corporation," Foreign Affairs Minister Marise Payne's office said.
"Sanctions extend to electronic component company Ruselectronics, which is responsible for the production of around 80 per cent of all Russian electronics components.
"They also target Russian Railways, which is one of the world's largest transportation companies and one of the largest single contributors to Russia's GDP."
Australia's targeting of Russia's state-owned enterprises in coordination with key partners, is aimed to undermine their capacity to boost the Russian economy.
"By preventing dealings with these important sources of revenue for the Russian Government, we are increasing the pressure on Russia and undercutting its ability to continue funding Putin's war," Ms Payne said.
She reiterated the government's "unwavering support" for Ukraine's sovereignty and territorial integrity, and for the people of Ukraine.
"We again call upon Russia to withdraw its military forces immediately from Ukraine."
Earlier this month, the FSC released detailed guidelines aimed at investors exiting Russian investments. 
The FSC explained at the time that the guidance covers what constitutes a 'Russian Asset', steps to be taken by superannuation trustees, issues in relation to ownership and control, and how the investment process will achieve divestment.
"The guidance supports superannuation trustees implement sanctions, cease new investments, and divest from Russian assets," FSC CEO, Blake Briggs, said at the time.
"By providing guidance, we aim to ensure that divestment occurs in a way that is consistent with the best financial interests of members and trustees' legal and fiduciary obligations."
The said guidance can be accessed here.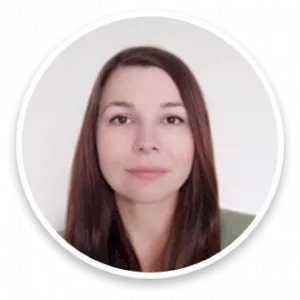 Maja's career in journalism spans well over a decade across finance, business and politics. Now an experienced editor and reporter across all elements of the financial services sector, prior to joining Momentum Media, Maja reported for several established news outlets in Southeast Europe, scrutinising key processes in post-conflict societies.