Westpac has reached what is being referred to as a "mega settlement" with respect to six cases brought by the corporate regulator, but law firm Slater and Gordon doesn't believe the big four has done quite enough.
On Tuesday, ASIC confirmed six civil penalty proceedings against Westpac, alleging widespread compliance failures across multiple Westpac businesses over many years, affecting thousands of consumers.
Moments later, Westpac itself admitted to failures and confirmed a settlement had been reached totalling $80 million, with a majority of wronged customers said to have already received their payment.
"We are putting things right and unreservedly apologise to our customers," said Westpac chief executive Peter King.
But in a separate statement on Wednesday, Slater and Gordon demanded Mr King do better. 
Slater and Gordon practice group leader Andrew Paull said if the bank was serious about righting the wrongs of the past, it would have to take immediate steps to remediate the thousands of vulnerable Australians ripped off in a separate matter relating to the mis-selling of consumer credit insurance.
Namely, in April this year, ASIC confirmed it had commenced civil penalty proceedings in the Federal Court against Westpac alleging it mis-sold consumer credit insurance with credit cards to customers who had not agreed to buy the policies.
The action followed an ASIC review of the sale of CCI by 11 major banks and lenders.
Commenting on Westpac's ongoing issues, Mr Paull said, "customers who trusted the big banks were ripped off and continue to be out of pocket despite a Royal Commission and numerous ASIC investigations which found Westpac's behaviour was reprehensible."
"In terms of junk insurance, many people who purchased these insurance products had disabilities, were unemployed, or were critically ill and therefore not eligible to claim against the insurance products," Mr Paull said.
"Others were simply led to believe the insurance they bought was free or mandatory. Neither was the case."
And while legal action continues to be the only recourse for most customers who want to recover the funds they've lost, Mr Paull noted that in his experience, "Westpac would rather litigate and do everything they can to avoid remediating customers."
"If Westpac were truly committed to righting the wrongs of the past, it's time for the bank to come to the table and compensate the thousands of customers who were ripped off with these junk insurance products," Mr Paull said.
Last year, Slater and Gordon hit Westpac and ANZ with class action proceedings relating to consumer credit insurance, just months after settling a similar case with NAB for $49.5 million.
In June, the law firm also took action against Commonwealth Bank, alleging the bank sold the products to hundreds of thousands of customers despite admitting they were worthless. 
On Tuesday, ASIC revealed that following several investigations, it had uncovered "poor systems, poor processes and poor governance" at Westpac, which are suggestive of an "overall poor compliance culture" within the bank.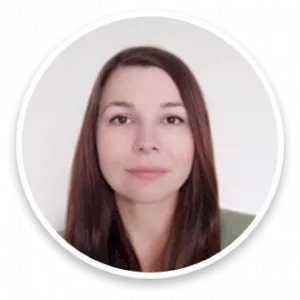 Maja's career in journalism spans well over a decade across finance, business and politics. Now an experienced editor and reporter across all elements of the financial services sector, prior to joining Momentum Media, Maja reported for several established news outlets in Southeast Europe, scrutinising key processes in post-conflict societies.