The regulator's Superannuation Data Transformation aims to drive better industry practices by enhancing the comparability and consistency of reported data. 
It has promised to make it easier to scrutinise and compare fund and product performance, especially in the choice segment of the market.
The regulator collects data from 209 registrable super entity (RSE) licensees and Exempt Public Sector Schemes, which manage more than $2 trillion in assets in 27 million member accounts. 
The data is also relied upon by other regulators, including ASIC and the ABS. 
The plan
The project is split into three phases, with each to involve the release of multiple topic papers, each covering a different aspect of the consultation.
Phase 1 is about breadth, addressing the "most urgent data gaps" required to support APRA, industry and stakeholders in assessing member outcomes and industry performance and operations. 
APRA has bookmarked boosting coverage of super industry data, particularly to include all choice products and investment options, while other areas of improvement include expense reporting, member demographics and asset allocation classifications.
Phase 1's first topic paper, RSE Structure and Profile, together with a template for a pilot collection of data in these proposals, has been released in conjunction with today's discussion paper.
The second phase will examine depth, aiming for a wide scope to explore new and better approaches to data reporting, across all areas of RSE licensee operations, including governance and risk management. 
Meanwhile Phase 3 – Quality – will assess the quality and consistency of data reported in Phases 1 and 2. 
Deputy chair Helen Rowell said the Super Data Transformation was an essential component of APRA's strategy to improve member outcomes. 
"With individual RSE licensees responsible for managing many billions of dollars, regulators, policymakers and other industry stakeholders must have a more complete picture of how they are performing," Ms Rowell said.
"APRA will use the insights gained from a more complete and granular data collection to sharpen its supervision priorities and drive better industry practices. Heightened transparency will also intensify the pressure on underperformers to lift their game. 
"The improved data collection will also support the implementation of other key regulatory requirements including the business performance review and the legislated outcomes assessments which form a key input to these reviews. It also enables the planned expansion of our new performance heatmap to include choice products."
The heatmap was signaled in August, with APRA saying it was developing a comparative platform to give stakeholders an overall view of the performance of each fund. MySuper or default funds are to be showcased first, with more funds to follow after.
APRA has gained more powers to police the super industry following the royal commission, with the passing of new laws giving it capacity to take civil penalty action against trustees and directors for breaching their obligations to members, as well as controls over transfers of ownership between trustee licences. 
In September, chairman Wayne Byres warned the super funds to "get better or get out," saying the regulator would be approaching trustees that fail to produce positive outcomes for their members.
APRA has invited written submissions on the proposals set out in its newly released discussion paper and topic papers to be released in Phase 1. 
Submissions for Topic Paper 1 (RSE Structure and Profile) close on 17 January. 
APRA intends to respond to Phase 1 of the consultation and finalise changes to its reporting standards by mid-2020. 
The first tranche of data collected under Phase 1 is due to be published in late 2020.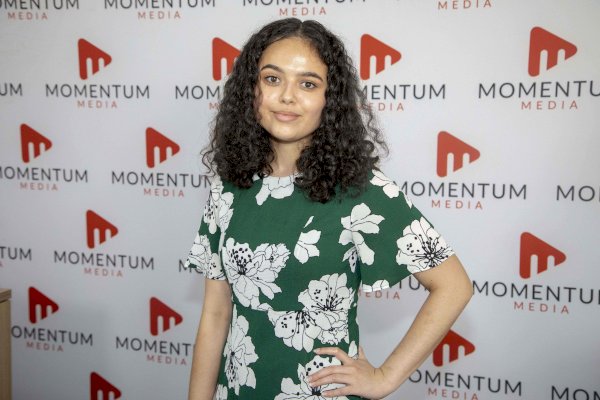 Sarah Simpkins is a journalist at Momentum Media, reporting primarily on banking, financial services and wealth. 

Prior to joining the team in 2018, Sarah worked in trade media and produced stories for a current affairs program on community radio. 

You can contact her on [email protected].