Speaking at the Gilbert + Tobin Conversation Boardroom event in Sydney on Thursday (19 September), Mr Byres explained that recent inquiries including the productivity commission and royal commission had communicated "very loudly and clearly" that regulators must do more to hold trustees accountable. 
"Broadly speaking, we have a three-pronged approach. First is stronger standards, backed up by stronger enforcement powers," the APRA chairman said.
Earlier this year of the Treasury Laws Amendment Bill 2019 was passed, which provides APRA with the power to take civil penalty action against trustees and their directors for breaching their obligations to members, including the duty to act in members' best interests, and important controls over the transfers of ownership of trustee licences. 
"The powers that the bill delivered are a game changer for APRA, providing genuine regulatory muscle that has previously been lacking," Mr Byres said. 
The new statutory powers are accompanied by a new prudential standard on member outcomes, which comes into effect from the beginning of next year. This will require trustees to perform an annual business performance review to assess whether they are delivering sound, value-for-money outcomes for the members they are serving. 
"Together, the legislation and standards provide a strong platform for APRA to drive a much more intense focus on member outcomes," Mr Byres said. 
"It will inevitably produce some difficult discussions with trustees who are not delivering for their members – put very bluntly, are you going to get better or get out? – but all have had fair warning given the increased attention on this issue in recent years."
APRA will also use data and transparency to help Australians better understand the superannuation options available to them. Mr Byres said that rather than using a benchmark, the regulator will highlight those funds who seem to persistently, across a range of metrics, produce poor returns and who, looked at in various ways, appear to have high costs. 
"It is important to stress we are looking at the issue of member outcomes holistically. Debate about the merits of a particular data point or metric are therefore far less important when we are looking at the broader picture. A single measure is inevitably going to be imperfect. Consistently poor outcomes across a range of measures will be more difficult to defend," Mr Byres said.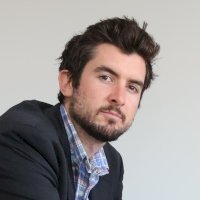 James Mitchell is the editor of the Wealth and Wellness suite of platforms at Momentum Media including Investor Daily, ifa, Fintech Business, Adviser Innovation and Wellness Daily.