Speaking at the Governance Institute of Australia National Conference this week, ASIC commissioner John Price said that, by ASIC's tally, the costs of remediation for misconduct in the financial system in recent times amount to $9 billion.
"That sounds to me like a figure that indicates a real financial impact," he said.
Mr Price singled out AUSTRAC's civil penalty orders against CBA, APRA's inquiry into the bank and the publication of its final report in May 2018. The report was promoted as required reading for all institutions as it highlighted the dangers of failing to manage non-financial risks.
The commissioner also noted that as a direct result of the royal commission consumers are now starting availing themselves of their rights.
"The increase in the number of complaints made to AFCA (and indeed to ASIC) post the royal commission start date has been staggering," he said.
In the 2019 budget the government provided more than $550 million to APRA and ASIC to ensure there were "necessary resources to discharge their expanded remit and address misconduct." Of that sum, $146 million was given to support ASIC's litigation strategy.
"In light of these changes in terms of public policy and regulatory frameworks, consumer behaviour and regulatory approaches it is useful to reflect on a recent survey about regulatory engagement by the Governance Institute and LexisNexis," Mr Price said.
"When asked how they characterise their regulatory approach, almost 50 per cent of respondents collectively said defensive or reactive, instead of proactive."
Meanwhile, 40 per cent of companies said they have no strategy for dealing with regulators and 70 per cent said the royal commission won't impact their approach to remuneration.
"I can't help but wonder two things," Mr Price said.
"First, has the wise counsel from the APRA CBA report to ask ourselves 'should we not can we' got through to all levels of corporate Australia.
"Second, given that reactive or defensive conduct toward regulators and the absence of a regulatory strategy was a feature that led to the events I have mentioned today – is doing the same thing again and expecting a different result a prudent course?"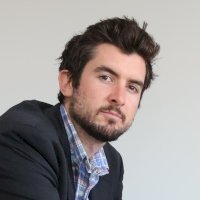 James Mitchell is the editor of the Wealth and Wellness suite of platforms at Momentum Media including Investor Daily, ifa, Fintech Business, Adviser Innovation and Wellness Daily.