The paper by University of Melbourne has called for the implementation of national financial wellbeing framework along with a restructuring of the finance sector, saying consumer outcomes and duty of care should form the basis for professional standards in the industry and its regulation.
FinFuture – The Future of Personal Finance in Australia also has urged for a government advisory group as well as an aligned body, a "National Financial Wellbeing Agency," which would be responsible for coordination across industry, regulators and consumer groups, with roles including guidance on regulation.
Further, the report recommends compulsory, evidence-based financial literacy training to improve Australians' low rates of financial literacy and capability.
Researchers say regulation changes should consider wellbeing
The whitepaper has been published as Treasurer Josh Frydenberg has committed to an "implementation roadmap," a timeline for the 54 royal commission recommendations targeted at the government to be put into place.
The University of Melbourne research team consulted with industry, regulators, consumer advocates, legal professionals, consultants and academics. ANZ chief Shayne Elliott, CBA general manager of government and industry affairs Euan Robertson and IRESS boss Andrew Walsh were among the industry representatives conferred with.
It also conducted consumer research, including focus groups and a nationally representative study.
Melbourne Law School director of banking and finance law and co-author Andrew Godwin said regulation reform in the sector was a vital step in improving consumer outcomes.
"We need to reduce the complexity of regulation and be clearer about the standards we expect from people working in the finance community by tying regulation more closely to outcomes," Associate Professor Godwin said.
"Financial service providers should be subject to a duty to consider financial wellbeing in performing their functions and services."
Other recommended changes for the finance sector included the establishment of national research centres to support industry service and technological innovation, stronger data protection and free financial health checks and advice throughout different points in consumers' lives.
Trust deficit causing further harm to consumers' finances
The report has also identified in addition to misconduct, other inefficiencies in the sector including high fees for payments, high costs associated with the management of superannuation accounts and often low quality of financial advice.
Remediation costs to the industry resulting in the royal commission have been estimated to be around $10 billion.
Co-author Carsten Murawski from the university's Faculty for Business and Economics said many Australians had lost trust in financial institutions, which was holding them back from improving their financial situation.
"About two-thirds of Australians face some level of financial vulnerability and stress," Professor Murawski said.
"Financial concerns are now the number one concern among young people."
The research found following "I do not trust financial institutions or advisers", the second most cited reason stopping Australians from improving their financial situation was "Thinking about my finances is overwhelming".
Moving forward, the whitepaper said research will also have to be conducted on how emerging and existing technologies can be used to improve financial capabilities.
The report was developed over 18 months, with its plans proposed for implementation over a 10-year period.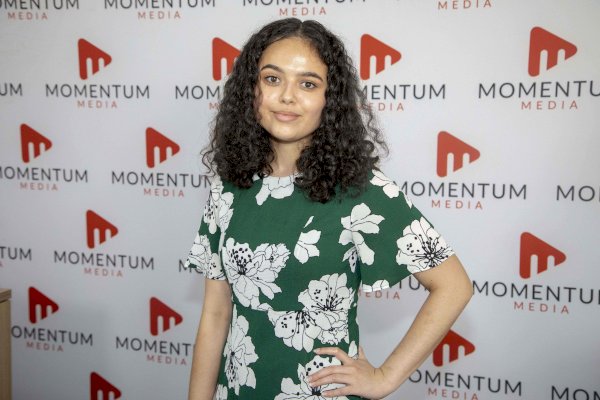 Sarah Simpkins is a journalist at Momentum Media, reporting primarily on banking, financial services and wealth. 

Prior to joining the team in 2018, Sarah worked in trade media and produced stories for a current affairs program on community radio. 

Sarah has a dual bachelor's degree in science and journalism from the University of Queensland.

You can contact her on [email protected].