In an address to the House of Representatives economics committee, chairman of APRA Wayne Byres said that the financial sector remained financially sound and resilient and was in good health. 
"But we also should not take this for granted," he said. 
"There are a range of vulnerabilities domestically and internationally – macro (very low interest rates, inflated asset prices, slowing growth rates, high-debt levels), industry (cyber attacks, technological disruptions), and political risks (Brexit, and global political and trade tensions), just to name a few – that mean we need to remain vigilant."
Mr Byres appeared before the committee to discuss the 2018 Annual Report by APRA but used his opening address to focus on recent developments. 
Over the past 12 months APRA has been examined by six reviews and inquiries including two productivity commissions, the APRA capability review, the enforcement approach review and of course the royal commission. 
"While the focus of the various reviews has been different, broadly they have found APRA to be – in the words of the capability review – 'an impressive and forceful regulator' when examined in its traditional domain of financial risk," said Mr Byres. 
My Byres told the committee that over the past 12 months APRA had undertaken work in mortgage lending, information security and remuneration among other achievements. 
BEAR had continued to be rolled out to all the ADIs and APRA had continued to embed strong capital ratios in the ADI sector and had installed requirements that the largest ADIs have additional loss-absorbing capacity to facilitate a crisis. 
The regulator had also done work on licensing by granting nine new ADI authorisations, had launched an online tool for life insurance claims and disputes and a review of private health insurance. 
Mr Byres told the committee that APRA was already well on track with its royal commission recommendations as advised in a report published earlier last week. 
"APRA accepted all the recommendations directed at it and this week published a report on our progress in addressing them. In short, all are on track to be delivered in the timeframes we committed to in February," he said. 
The royal commission focused on APRA's enforcement approach, with commissioner Hayne finding that the regulator was too close to the entities that it enforced. 
Mr Byres told the committee that it had released a new enforcement approach and while it was not primarily an enforcement agency like ASIC it would use the new tools. 
"We have committed to using our existing and new enforcement tools more quickly, particularly in uncooperative institutions, and to make this action more transparent where appropriate," he said.
APRA has also undergone a capability review which was handed to the government in June with a goal of looking at the regulator's ability to respond to the future. 
"The panel's report recognised APRA as a high-quality prudential supervisor that has successfully delivered on its core mandate over a long period of time," said Mr Byres 
"But it also said that APRA needed to expand its capabilities in a number of areas, and revise its approach to others." 
It came up with 19 recommendations that touched on leadership capabilities, resourcing, culture and remuneration and communication which APRA said it supported all of. 
"The capability review represents an extremely useful road map for the future. It quite rightly makes the point that APRA must adapt and evolve if we are to be successful into the future," he said. 
Mr Byres said APRA took the recommendations seriously and said that its corporate plan would be released later in August with an updated strategy. 
"The strategy will be focused on the activities and capabilities we need to do our job well," he said.
"Aside from lifting our own internal capabilities, it will highlight four key outcomes that APRA is seeking to deliver to the community in the period ahead, and which I would expect this committee will want to monitor our progress: maintaining financial system safety and resilience; improving outcomes for superannuation members; improving cyber resilience across the financial system; and overhauling governance, culture, remuneration and accountability within the financial sector."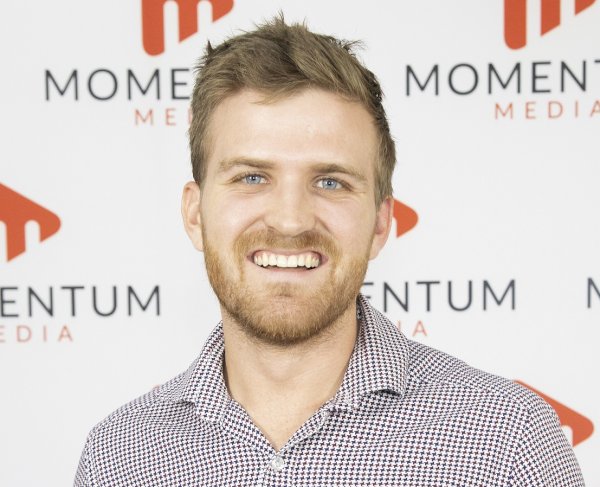 Eliot Hastie is a journalist at Momentum Media, writing primarily for its wealth and financial services platforms. 
Eliot joined the team in 2018 having previously written on Real Estate Business with Momentum Media as well.
Eliot graduated from the University of Westminster, UK with a Bachelor of Arts (Journalism).
You can email him on: [email protected]