The ASIC Annual Forum which kicked off yesterday saw representatives from the international, European Union, Canadian, Hong Kong and Moroccan financial regulators discuss the future of the global industry.
The international markets all appear to be facing recurring challenges, including a 'trust deficit', adapting regulation to technology developments in the market, acting in the best interests of an aging population and growing consumer expectations around sustainability and ESG investing.
Several international regulators are attending the Sydney conference, which will continue today.
Looking at Australia post-royal commission, ASIC chair James Shipton said in his opening address financial institutions must rise to the challenge of embedding fairness into their operations.
"For there to be meaningful improvement of the financial markets, I think financial institutions must embrace and embed fairness into everything they do," Mr Shipton said.
"They must build systems and processes in their businesses that both embed the legal and community expectations of fairness as well as to act fairly and professionally."
The regulator is aiming to promote 'permanent cultural and behavioural changes' in institutions and in the industry at large, with its now supervisory approach and its 'why not litigate?' enforcement stance it adopted last year.
Mr Shipton said ASIC is continuing to expand new supervisory approaches, along with implementing reforms resulting from the royal commission. One of the changes will see ASIC become the primary conduct regulator in superannuation.
Canadian reforms in regulation are due to businesses and consumer expectations changing, Ontario Securities Commission chair Maureen Johnson said. She listed policy around fee disclosure as well as having to adapt to the fairly new cannabis market.
"We are trying to implement harmonised standards for actually responding to the need to improve trust and confidence in the market," Ms Johnson said.
Similarly, Elisabeth Roegele, deputy president and chief executive of securities supervision and asset management, Federal Financial Supervisory Authority (BaFin) said there were a number of policy changes on the way in Europe to tackle the lack of consumer trust.
Changes from the European regulator included a call for greater transparency around fees and greater accountability of product manufacturers, holding them responsible for a product throughout the duration of its availability.
One common trend the regulators noted across international markets is the rise of demand for sustainable investing and greater accountability for the financial risks caused by climate change.
"I actually think that you'll be surprised at the degree to which the momentum will increase around expectations of businesses, to describe with more and more precision, what risks they are running, not their effects on the environment themselves, but the risks they are running in the context of policy to transition to a lower carbon world," Ashley Alder, chairman, IOSCO board and chief executive, Securities and Futures Commission of Hong Kong said.
"Or in the extent that their policy may or may not succeed the physical risks of climate change on those businesses. And that's really how this issue of regulation and climate change is currently being positioned."
Mr Alder added the issue of climate risks flows from central banks to asset managers, to companies and management, to intermediaries and credit rating agencies, calling green-washing a "poor consumer outcome."
The regulators noted that they are reckoning with technology issues such as data privacy and the responsibility for new players in the finance landscape, as well as supervising cross-border markets.
"The challenge that we are meeting today are not only around opening up the market to our local investors and issuers, but also to more and more foreign investors" Nezha Hayat, chair and chief executive, Moroccan Capital Market Authority said.
"International co-operation is key."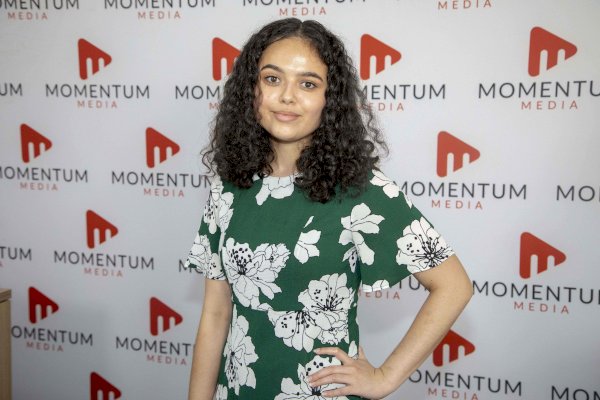 Sarah Simpkins is a journalist at Momentum Media, reporting primarily on banking, financial services and wealth. 

Prior to joining the team in 2018, Sarah worked in trade media and produced stories for a current affairs program on community radio. 

You can contact her on [email protected].