The credit union has listed six trends that it predicts will establish more growth for investors this year, including open access to financial data, closer scrutiny in lending and greater infiltration of the New Payment Platform.
It also expects banks to change their business models and behavior, with the simplification of product offerings and implementation of more transparency for consumers.
Stuart Symons, spokesperson for People's Choice said open banking will ensure switching products or providers will be much easier for consumers when they have access to their information.
"You will be able to authorize others to receive this information – and that's where the power can truly make your data work for you," My Symons said.
"Imagine being able to use live information to help with budgeting, better understanding your spending habits and being able to compare credit cards, telephone plans and energy deals. Changing banks alone will be made easier because your data will be yours."
The move to Comprehensive Credit Reporting in 2019 will also see broader use of positive payment histories, not just their credit failures, Mr Symons said.
"Financial institutions will be advising credit reporting agencies of good payment histories, not just defaults. This will ultimately result in those with good credit histories being rewarded with lower rates and better deals," he said.
"The challenge will be for younger customers to build good payment practices early. A missed payment on a phone bill can still hurt, but from this year, their 11 on-time payments will also count."
People's Choice also said closer scrutiny from lenders, with a greater focus on accurately assessing income and expenses to ensure debts are affordable will open up better control of consumers' finances.
"This may come as a surprise for those used to ready lending for highly-geared properties, but we are seeing a move to a more realistic understanding of what people can afford to borrow and repay," Mr Symons said.
"This opens the door to opportunity: being able to show you have complete control of your finances and being able to produce a clear and reasonable investment plan showing how you aim to meet long and short-term investment goals will give lenders confidence in your ability to service a loan.
"Where lenders are looking to price for risk, those who have greater control over their finances will receive better deals with cheaper rates."
People's Choice also expects the establishment of the New Payments Platform (NPP) to have further impacts on markets.
Mr Symons described the NPP giving customers the ability to transfer funds within a minute as a change as significant as shifting from dial-up to broadband.
"But the NPP is the entire infrastructure, which is likely to disrupt not just the financial sector, but many businesses," he said.  
"In 2019 we can expect to see the first signs of how the NPP will infiltrate property auctions, property sales and the exchange of large contracts. It won't be limited to funds – we're now going to see secure information attached to those funds."
Mr Symons added while many larger banks still aren't offering full functionality of the NPP, customers will still benefit in the coming years from securing their PayID now.
Digital banking is also expected to accelerate in 2019, with it becoming faster, easier and more mobile, People's Choice said.
"The technical ability currently exists for these services to pay your utility bills, loans and phone account, even to order your favourite pizza with an approved payment," Mr Symons said.
"The main hurdle is security, and rightly so. Financial institutions need to be happy that their customer information is protected before they open the gates to this functionality."
The credit union adds that further changes will evolve from pushback against large financial institutions using multiple brands to offer similar or slightly differentiated products, with the Productivity Commission finding the practice reduced competition.
"The current level of scrutiny is likely to push back against these offerings, with the first signs of change appearing this year," Mr Symons said.
"This simplification is likely to benefit customers with ready access to better rates and services. It will reward those customers who are ready to look beyond the major banks for their essential banking needs."
Customers will gain more power, with all the benefits as financial institutions work to win back lost trust and to meet tougher expectations and changing demographics and social needs, according to People's Choice.
"We fully expect to see regulatory reforms delivering greater transparency around interest rates and credit cards, the rise of more 'digital only' alternatives, and technology and reforms enabling customers to shop around for the best deals," Mr Symons said.
 "There is likely to be a more customer-centric focus adopted by financial institutions in the year ahead."
He said customers now hold the cards, and can ask their existing institution for the best deal or look to what the market will offer them.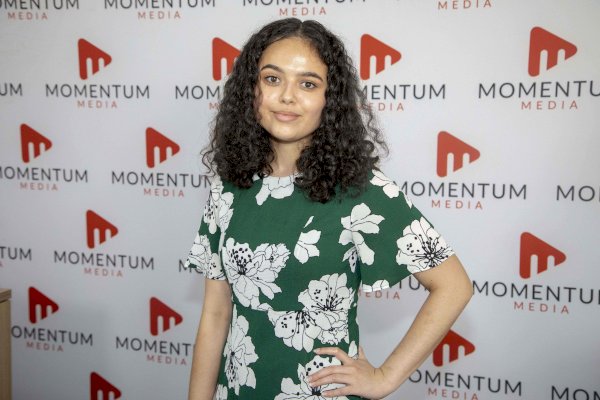 Sarah Simpkins is a journalist at Momentum Media, reporting primarily on banking, financial services and wealth. 

Prior to joining the team in 2018, Sarah worked in trade media and produced stories for a current affairs program on community radio. 

Sarah has a dual bachelor's degree in science and journalism from the University of Queensland.

You can contact her on [email protected].