APRA's Helen Rowell was the first witness to take the stand on Friday 17 August, where counsel assisting Michael Hodge was quick to try and gain insight into APRA's role as a regulator of the $2.6 trillion superannuation sector.
Mr Hodge asked whether APRA would ever commence litigation against trustees, to which Ms Rowell explained that this is a "potential" action, but that other methods would be preferable, such as an enforceable undertaking.
One of the criticisms that has been made by the Productivity Commission in its draft report of APRA is that the "behind closed doors" nature of its activities is not effective for achieving what Mr Hodge called "general deterrence".
Ms Rowell disagreed that APRA works behind closed doors but admitted the that no corporate trustee has been required to give an enforceable undertaking in relation to superannuation in the last 10 years.
In her statement, which was referenced by Mr Hodge during his questioning, the APRA deputy chair was asked a question by the Commission to explain any practical limitations or impediments on APRA seeking disqualification orders pursuant to section 126H of the SIS Act.
Ms Rowell's statement included three impediments.
The first impediment is the resources and expense of gathering sufficient and admissible evidence in the form that would be required by a court. She noted that APRA does not have power to recoup costs of an investigation.
"The second point you make is the legal costs of the court process," Mr Hodge read. "And then the third point is about the length of time involved with court processes."
Mr Hodge asked Ms Rowell what the basis is for her judgment that court processes take a long time.
"Our previous experience in dealing with matters through relevant tribunals such as the AAT and observation of other court processes that occur in the wider financial sector," she replied.
However, Mr Hodge highlighted that APRA hasn't had any experience dealing with superannuation companies in the courts in the last 10 years.
APRA 'waiting' for ASIC
Later, Mr Hodge turned to the question of responsibility. The counsel assisting was eager to identify what action APRA was taking when breaches occur.
"Is there a limitation period on commencing a civil penalty proceeding for a breach of the sole purpose test?"
"I don't know," Ms Rowell replied.
Mr Hodge then asked whether APRA had received any suggestion from ASIC that ASIC will commence public enforcement action in relation to 'fees for no service'.
"I don't know the answer to that question," Ms Rowell said.
Mr Hodge asked if it is satisfactory, from the perspective of APRA as a matter of general deterrence, that no proceeding has ever been commenced against a trustee on the basis of a contravention of the sole purpose test where the trustee is deducting money from members' accounts and paying it to related party advisers who are not providing a service.
"I think it's too early to form that conclusion because that work is ongoing and APRA has not made any final decisions about what action it may or may not take ultimately in relation to that matter," Ms Rowell said, adding that APRA is allowing ASIC to complete its work and review.
"When you say APRA is waiting to see what ASIC will do," Mr Hodge probed, "has there been any consideration at all within APRA in relation to this issue to date?"
Ms Rowell responded: "There has been discussions with individual entities and – on the matter and seeking to get a complete understanding of the issues as they pertain to the individual entities. There would be general discussions occurring at APRAs internal committees about, you know, what the issue was and what was being done to address it, and – and those sorts of things. As I said, I don't believe that we have made any conclusions at this stage as to what further action, if any, we might wish to take."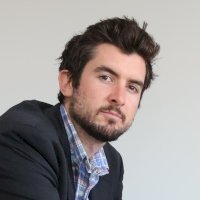 James Mitchell is the editor of the Wealth and Wellness suite of platforms at Momentum Media including Investor Daily, ifa, Fintech Business, Adviser Innovation and Wellness Daily.