The Reserve Bank of Australia (RBA) announced a 25 basis point increase on Tuesday, lifting interest rates to 3.60 per cent — their highest level since May 2012.
The bank opted for another cash rate hike, its 10th in a row, despite monthly inflation in January coming in well below market expectations — 7.4 per cent compared to the expected 8.0 per cent.
At the time, Treasurer Jim Chalmers said the monthly indicator suggested inflation had reached its peak towards the end of last year.
"Inflation remains the defining challenge for our economy in 2023. While we are cautiously optimistic it has peaked, it will still be higher than we would like for longer than we would like," he said.
Moreover, also last month, Australia learned that while the economy continued to grow in the December quarter, the growth rate slowed substantially. Namely, GDP grew by 0.5 per cent over the December quarter, down from 0.7 per cent in the September quarter and 0.9 per cent in the June quarter.
As such, ahead of this month's rate decision, economists encouraged the RBA to tread carefully, cautioning that signs are suggesting that the economy is coming to a screeching halt.
Commenting on Tuesday's rate decision, CreditorWatch's chief economist, Anneke Thompson, said this latest increase would take many borrowers — both personal and business — well past their lenders' serviceability test and will be a serious drag on both consumer and business sentiment.  
"Overall, the picture for Australian businesses is looking increasingly more complicated as we move through 2023," Ms Thompson said. 
"While the Australian economy is certainly one of the brighter spots when we think about the global economy, there is no doubt that businesses will find trading conditions far more challenging this year than last."
Also addressing the hike, Harry Murphy Cruise, from Moody's Analytics, said he expects another rate hike in April, taking the cash rate to 3.85 per cent.
"In better news, earlier rate hikes are starting to have an effect: unemployment is lifting, retail sales volumes went backwards in the December quarter, and wage rises have been lower than feared. This should keep interest rates under 4 per cent," said Mr Cruise.
The RBA was widely expected to hike rates this month, with CBA's Gareth Aird noting that the bank has yet to realise that it may now be tightening policy into an economy that is already showing sufficient signs of softening from an output, prices, and employment perspective.
"That is our assessment. But the board won't arrive at that conclusion yet," he said.
Mr Aird also noted that he does not expect RBA governor Philip Lowe to change the tone of his post-meeting communication, but he acknowledged that the governor could move away from the forward guidance provided in his last post-meeting statement, in which he said that "the board expects further increases in interest rates will be needed over the months ahead".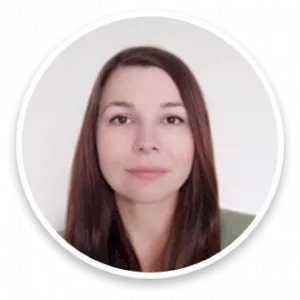 Maja's career in journalism spans well over a decade across finance, business and politics. Now an experienced editor and reporter across all elements of the financial services sector, prior to joining Momentum Media, Maja reported for several established news outlets in Southeast Europe, scrutinising key processes in post-conflict societies.