Following an unsuccessful acquisition offer in April, Perpetual said on Thursday it has entered into a binding scheme implementation deed with Pendal under which it intends to acquire 100 per cent of shares in the investment manager.
The acquisition is expected to create a leading global asset manager with significant scale and pro-forma assets under management of $201 billion.  
Pendal shareholders will receive one Perpetual share for every 7.50 Pendal shares plus $1.976 cash per Pendal share. This implies an offer price of $6.02 for each Pendal share based on Perpetual's closing price on Wednesday.
As such, Perpetual and Pendal shareholders are expected to own approximately 53 per cent and 47 per cent respectively of the combined group shares on closing, based on the current number of shares outstanding.
Tony D'Aloisio, current chairman of Perpetual and future chairman of the combined group said: "We are pleased that Pendal's board of directors has unanimously recommended that Pendal shareholders vote in favour of the scheme, in the absence of any superior proposal and subject to the independent expert's opinion that the scheme is in the best interests of shareholders."
"Our board and management see this as a defining acquisition that brings together two of Australia's oldest and most respected active asset management brands to create a diversified global asset management business of substantial scale," Mr D'Aloisio added.
He confirmed that Rob Adams, chief executive officer and managing director of Perpetual will lead the combined group, while up to three directors of Pendal will be invited to join the Perpetual board.
"We believe the multi-boutique model that both firms espouse is the ideal model for active asset management, bringing together the strengths of both traditional and pure boutique business models, delivering scale, high-quality investment teams backed by deeply resourced distribution and global governance frameworks," Mr Adams said.
According to Perpetual's projections, the combined group is expected to have substantially greater scale with approximately $1.4 billion in revenue.
In a separate statement issued by Pendal, the investment manager's chair Deborah Page AM said: "Pendal's board is pleased with the improved proposal received from Perpetual, which is the result of extensive engagement between our companies. The scheme has the board's unanimous support and is strongly supported by our investment teams."
"The scheme consideration recognises the value Pendal has created as a home to some of the most respected investment talent in the world, with sustainable and impact investing capability and an impressive global distribution footprint," she said.
Pendal confirmed that it is pleased with its implied equity value of $2.5 billion and enterprise value of $2.3 billion.
Moreover, the investment manager said its culture of investment autonomy and its well-regarded Pendal, JO Hambro, TSW and Regnan brands will be retained.
As for how Perpetual plans to fund the deal, it confirmed that the cash component of the offer totalling some $757 million will be funded by a new debt facility.
The acquisition is currently expected to close later this year or early in 2023 following the satisfaction of conditions, including Pendal shareholder, regulatory and other approvals.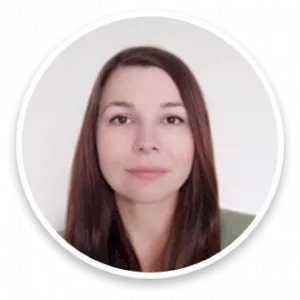 Maja's career in journalism spans well over a decade across finance, business and politics. Now an experienced editor and reporter across all elements of the financial services sector, prior to joining Momentum Media, Maja reported for several established news outlets in Southeast Europe, scrutinising key processes in post-conflict societies.