Back in May, Qantas revealed it had agreed to acquire all the shares in charter flight operator Alliance Aviation Services via a scheme of arrangement, after purchasing just under 20 per cent of the company in February 2019.
However, in a statement on Thursday, the ACCC raised "preliminary competition concerns" given that Qantas and Alliance compete in the supply of air transport services to mining and resource companies who need to transport 'fly-in, fly-out' workers in Queensland and Western Australia.
"We are concerned that this proposed acquisition is likely to substantially lessen competition for air transport services to and from regional and remote areas in Queensland and Western Australia for corporate customers," ACCC chair Gina Cass-Gottlieb.
Alliance provides charter flights to the mining, energy, tourism and government sectors through its fleet of 15 E190, 24 Fokker F100, 13 Fokker 70LR and five Fokker 50 aircraft, while an additional 16 E190s are set to be added to its fleet this year.
"This merger would combine two of the top three operators of air transport services in Queensland and Western Australia" Ms Cass-Gottlieb explained.
"Industry participants have expressed strong concerns about the impact of this proposed acquisition on air transport services, particularly to regional and remote areas," she added.
Moreover, the ACCC argued that the proposed acquisition would in fact, remove Alliance as the only competitor to Qantas on the Brisbane-Moranbah regional passenger transport route.
"Our preliminary view is that there are already significant barriers for airlines who want to enter or expand their operations in regional and remote areas, including access to pilots, airport facilities and infrastructure, and associated regulatory approvals," Ms Cass-Gottlieb said.
"The removal of Alliance as a supplier of wet-leases or the increase in price of wet-leases for Qantas' competitors is likely to significantly increase these barriers.
"A competitive and well-functioning aviation sector is fundamental to the Australian economy. We will closely scrutinise all mergers that may reduce competition in this sector."
Back in May, Qantas said the proposed acquisition would see Alliance shareholders receive $4.75 in Qantas shares for each Alliance share held, with Qantas said to issue about $614 million in new shares as part of the transaction.
"The transaction represents a compelling opportunity for our shareholders to exit the Alliance business following a period of significant industry upheaval, and to realise a strong return on Alliance's fleet assets," Alliance chairman Steve Padgett said at the time.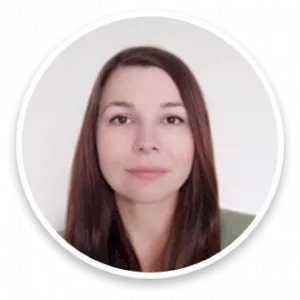 Maja's career in journalism spans well over a decade across finance, business and politics. Now an experienced editor and reporter across all elements of the financial services sector, prior to joining Momentum Media, Maja reported for several established news outlets in Southeast Europe, scrutinising key processes in post-conflict societies.