In a research note published this week, Morningstar analyst Chanaka Gunasekera said the win improves the chances of completing the acquisition of ANZ's OnePath Pension and Investment (P&I) business, which Morningstar previously assumed would not be approved.
Last week the Federal Court dismissed all claims made by APRA against two of IOOF's registerable superannuation entities (RSEs) and disqualification orders sought against IOOF's key directors. APRA must also pay IOOF's legal costs.
"The comprehensive win means we now think it is more likely than not that ANZ P&I funds will be transferred to IOOF," Mr Gunasekera said, adding that the P&I business is the profitable part of ANZ Bank's P&I and aligned dealer group businesses that IOOF acquired last year.
IOOF is already the legal owner of the aligned dealer groups, a loss-making business that contributed a $16 million after-tax hit to the group in financial year 2019. Morningstar forecast the ANZ aligned dealer groups will generate an even greater loss of $21 million this financial year.
In contrast, ANZ reported that its P&I business generated a net profit after tax (NPAT) of $48 million for the six months to 30 June.
"If successfully transferred, we expect the P&I business to contribute $91 million of after-tax earnings to IOOF in fiscal 2020," Mr Gunasekera said.
While APRA has not ruled out appealing the Federal Court decision made last week, Morningstar believes the win for IOOF improves the chances that APRA will green light the ANZ deal.
Commenting on the Federal Court decision, APRA deputy chair Helen Rowell said the regulator has seen "significant improvement" in the level of cooperation from IOOF since the case was launched.
"Additionally, the new licence conditions have enhanced IOOF's organisational structure and governance, including the role of independence of the trustee board within IOOF group," she said.
"This will better support effective identification and management of future conflicts of interest."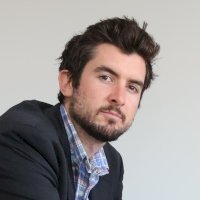 James Mitchell is the editor of the Wealth and Wellness suite of platforms at Momentum Media including Investor Daily, ifa, Fintech Business, Adviser Innovation and Wellness Daily.