ANZ today provided an update on contractual arrangements in place with IOOF Holdings Limited in relation to the sale of the OnePath Pensions & Investments (P&I) business. 
As of 11 May 2019, the coupon rate ANZ pays on the debt note subscribed by IOOF reduced from 14.4 per cent p.a. to 2 per cent p.a. This relates to an agreement reached in July 2018 under which ANZ agreed to transfer a partial economic interest of its P&I business and the legal ownership of its aligned dealer groups to IOOF from 1 October 2018. 
Under the agreement, ANZ received an initial payment of $800 million from IOOF, equivalent to approximately 82 per cent of the economic interests in ANZ's P&I business, and ANZ paid a coupon rate on the debt note subscribed by IOOF. 
ANZ also confirmed this week that if any conditions to the completion of the remainder of the P&I business transfer are not met by 17 October 2019, ANZ or IOOF can terminate that remaining sale. 
"ANZ and IOOF continue to work co-operatively on the transaction. The update announced today does not change ANZ's position of continuing to monitor IOOF's response to matters raised by the Australian Prudential Regulation Authority before making a decision about the transfer of the P&I business," the bank said. 
ANZ completed the legal separation of its P&I business from its Life Insurance business last month. The sale of its Life Insurance business to Zurich is on track for completion on 31 May 2019. 
IOOF confirmed that completion of the acquisition remains conditional on the receipt of notices from OnePath Custodians (OPC) and ANZ that each have no objection to it proceeding. 
"IOOF continues to work co-operatively with OPC and ANZ to provide the information and resources necessary to facilitate those notices being given," the group said. 
IOOF also noted in a trading update on Monday that from 5 July 2019, recent amendments to the Superannuation Industry (Supervision) Act 1993 (Cth) will come into force, which gives APRA an approval power in respect of the acquisition of controlling stakes in Registrable Superannuation Entity licensees (such as OPC). 
"Depending on the timing of the receipt of any notices of no objection from OPC and ANZ, receipt of such an approval from APRA may also become a condition to completion of the P&I Acquisition," the company said.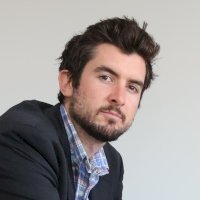 James Mitchell is the editor of the Wealth and Wellness suite of platforms at Momentum Media including Investor Daily, ifa, Fintech Business, Adviser Innovation and Wellness Daily.