In its latest quarterly statement issued late last week, the Council of Financial Regulators highlighted worrying news out of China which suggests that stresses in the property market interacting with longer-term financial vulnerabilities are posing serious challenges for its economy.
"Council members noted that a sharp slowdown in China, were it to materialise, would principally transmit to Australia through trade channels and through an increase in risk aversion in global financial markets," the council – made up of the Australian Prudential Regulation Authority, the Australian Securities and Investments Commission, the Treasury, and the RBA – said.
Their thoughts echoed those of the Organisation for Economic Co-operation and Development (OECD), which recently indicated that China's waning economic recovery, coupled with a more stringent monetary policy, is expected to hinder global growth in 2023 and 2024.
Australia is considered to be particularly vulnerable to China given China's reliance on Australian resources such as iron ore, coal, and food products.
But speaking on a recent episode of the Relative Return podcast, Gary Monaghan, investment director for Asian equities at Fidelity, explained that the situation may not be as alarming as it first appears.
Based in Hong Kong, Mr Monaghan has a firsthand view of developments unfolding in China.
"The mainstream media doesn't help. Because every news story you see and hear will be negative and it obviously plants those negative seeds," Mr Monaghan said.
"But the reality is that yes, the economy is not going fantastically well. There are some real bumps along the road at the moment. Property sector, maybe the expectations of consumer growth post-COVID reopening haven't sort of blossomed in the way that many had hoped. But at the same time, we're investing in stocks, right?"
In fact, according to Mr Monaghan, outside of the property sector, some Chinese companies are demonstrating substantial growth potential, counter to the prevailing narrative.
"The negative news we're seeing from a macro perspective certainly weighed on the valuations of stocks across China's market with some significant derating," he said.
"It's like throwing the baby out with the bathwater.
"Everything's been indiscriminately sold off and so there are opportunities to make some good money and we're getting companies that are coming out with decent numbers, 20 per cent growth, which, if you're reading just the news, you'd think it's impossible to do."
Mr Monaghan acknowledged that although the Chinese property sector is facing significant pressure and is not anticipated to recover swiftly, recent developments, such as China's decision to eliminate 80.5 per cent tariffs on Australian barley, do offer promising opportunities.
Similarly, in a recent opinion piece for InvestorDaily, Will Main, portfolio manager for Asia and emerging markets at Maple-Brown Abbott, highlighted the market's tendency to heavily factor in negative news for China while neglecting to weigh the potential positive outcomes.
"As contrarian investors on a risk-reward basis, we think the China opportunity looks enticing.
"We expect the second half of 2023 will see more progress on China's thus-far elusive recovery," Mr Main said in August.
According to the OECD, GDP growth in China is tipped to ease to 5.1 per cent in 2023 and 4.6 per cent in 2024, amid "subdued domestic demand and structural stresses in property markets".
To hear more from Mr Monaghan, click here.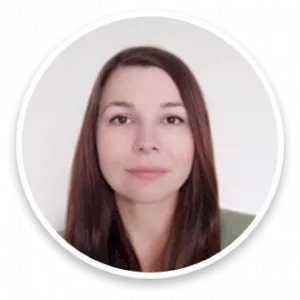 Maja's career in journalism spans well over a decade across finance, business and politics. Now an experienced editor and reporter across all elements of the financial services sector, prior to joining Momentum Media, Maja reported for several established news outlets in Southeast Europe, scrutinising key processes in post-conflict societies.