Asked about the Quality of Advice Review's (QAR) recommendation to allow banks back into advice, NAB chief executive officer Ross McEwan told the House standing committee on economics on Wednesday that the change in legislation would have to be "dramatic" to "convince" the bank to "go back into that market".
"I have no plans to do so at this point in time," Mr McEwan said.
He explained that it would have to be done in "quite a different way" that allows for affordable advice that is good for customers and that NAB itself could afford.
"We're out of that space," Mr McEwan said.
"It would have to be quite a change in legislation to twist my arm to go back into it."
He did, however, recognise the need for more advice to be made available to Australians.
"I think that Australians do need to get advice particularly as they get closer to retirement, but that's not a service that we're in a position to provide."
Questioned further regarding the toll the cost-of-living crisis is having on Australians and whether the banks are missing an opportunity to provide "simple digital" solutions or "suggestions" to people to help them make better financial decisions, Mr McEwan said the regulation keeping banks out of advice was "put there for a very good reason".
It was done, he noted, to ensure that only high-quality advice is given to Australians.
"I think it got to a point where we could not do that in a profitable way that would warrant us being in that business and it needed absolutely specialised advice," Mr McEwan explained.
"Now unfortunately, going to that level took a lot of advisers out of the marketplace, took a lot of, pretty much all bar one bank out of that marketplace as well ... So, as I said, there would have to be quite a change for us to be able to go back to that market."
Was NAB to do it, he added, it would be done "digitally".
"I couldn't see any other way of going back to do it at scale. It needs to be done at scale and at a pricing point that customers can afford, and right now, we're not set up to do either of that, and I don't think the legislation lets us to do it anyway."
The QAR recommended that banks, alongside superannuation funds and insurers, should be allowed to provide financial advice in order to plug the existing advice gap.
However, in unveiling the government's response to the QAR, Financial Services Minister Stephen Jones said he is "just not compelled" that banks need to return to advice at this moment.
The idea, according to the minister, is to allow superannuation funds to expand their advisory powers, while consulting further on the possible addition of banks.
Noting that the review has "given us some principles to guide the conversation", Mr Jones stressed in June that "right now, more is needed to get it to the point that it can make a meaningful difference".
The minister added, however, that the government is "not ruling out any recommendations" and "will finalise our position on the remaining recommendations before the end of the year".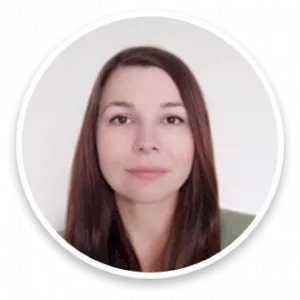 Maja's career in journalism spans well over a decade across finance, business and politics. Now an experienced editor and reporter across all elements of the financial services sector, prior to joining Momentum Media, Maja reported for several established news outlets in Southeast Europe, scrutinising key processes in post-conflict societies.