In a filing to the ASX on Thursday, Vanguard confirmed that the management fee on the Vanguard Australian Shares Index ETF (VAS) will be reduced from 0.10 per cent p.a. to 0.07 per cent p.a., effective from Monday, 3 July 2023.
"At Vanguard, we periodically review the pricing of our funds and, as part of our ongoing commitment to investors, we aim to pass on any savings to investors where possible," the investment adviser said.
"Following our latest review, we are pleased to announce a fee reduction for our flagship Vanguard Australian Shares Index ETF (ASX: VAS) effective 3 July 2023."
In a separate statement to InvestorDaily, Vanguard explained that its "robust review process" includes a pricing review of its funds with the aim of passing on any savings to investors where possible.
"As an across-the-board low-cost fund provider, keeping costs low has been an important way that Vanguard has helped investors achieve financial goals and we continue to deliver this benefit to our investors globally," the company said.
"We are committed to gradually reducing management fees as our range of broadly diversified funds and ETFs grow in scale.
"In the last 10 years alone, we have delivered over 40 fee reductions across our product range, including our recent fee reduction for our Australian Fixed Income ETF (VAF) passing value back to our Australian investors."
In February, both BetaShares and BlackRock cut their management fees on their flagship products, with Vanguard denying to comment on its competitors' decisions at the time.
Namely, BlackRock was first, announcing that it had reduced the fee on its iShares Core S&P/ASX 200 ETF (IOZ) from 0.09 per cent to 0.05 per cent, alongside a fee reduction for the iShares Core Composite Bond ETF (IAF) from 0.15 per cent to 0.10 per cent. A day later, BetaShares said it had made the decision to reduce the management fee on its Australia 200 ETF (A200) from 0.07 per cent to 0.04 per cent.
At the time, BetaShares chief executive officer (CEO) Alex Vynokur declared that the firm was proud to be "leading the way" on reducing the cost of investing and claimed that A200 now ranks as the lowest cost Australian shares ETF exposure in the world.
"A200 changed the game for investors back in 2018, and as a result of our growing scale, we're able to reduce fees for investors seeking exposure to Australian shares even further," he said.
At the time, both Vanguard and State Street said that they would not be making any comments.
On Thursday, asked whether its competitors influenced its decision, a spokesperson for Vanguard said: "We welcome lower costs across the industry as it ultimately benefits investors. While some asset managers make strategic pricing decisions on individual funds, Vanguard are an all-the-time, across-the-board low-cost provider".
"We are committed to ensuring that our entire fund range comprises high-quality, low-cost solutions for Australian investors. In addition, we also encourage investors to consider a range of factors beyond costs when comparing investments."
Back in February, Arian Neiron, the CEO and managing director of VanEck — also a provider of Australian shares ETFs — questioned the economic viability of these fee-cutting strategies long term.
Speaking to InvestorDaily, Mr Neiron said: "We would say that the strategies tracking Australia's largest 200 companies, that are currently involved in a price war, while are cheap for investors, may not be economically viable long term".
"Fund managers are for profit enterprises, and as fiduciaries, need to ensure that the strategy is feasible to operate. This means these strategies or funds should not become a 'loss leader' that perpetually needs to be subsidised by investors and/or assets in other strategies," Mr Neiron said.
Justin Walsh, associate director, manager research at Morningstar, however, rebutted these claims at the time, and pointed out that this was not the first time Australian ETF providers have been implicated in a battle over fee cuts.
"There has been a series of reductions of ETF fees, as obviously they've gotten bigger and they've reached scale," he told InvestorDaily.
"This is the next stage, and you'd probably think, there's clearly not a long way more to go unless someone wants to offer zero cost ETFs, which I don't think anyone does."
According to a Morningstar review of the ETF industry, Vanguard ranked as the overall top ETF provider in Australia with $41.0 billion in funds under management (FUM) as at end-2022, with BetaShares and iShares neck and neck with $23.8 billion and $23.7 billion, respectively. In fourth place was VanEck with $10.8 billion, while fifth place was occupied by State Street with $8.2 billion.
Looking specifically at the top-ranking Australian shares ETFs, Vanguard's Australian Shares Index ETF (VAS) remained the clear leader with approximately $12.4 billion in assets, well ahead of iShares' IOZ on $3.8 billion and BetaShares' A200 on $2.7 billion.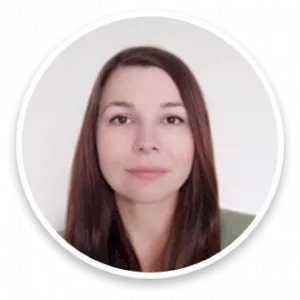 Maja's career in journalism spans well over a decade across finance, business and politics. Now an experienced editor and reporter across all elements of the financial services sector, prior to joining Momentum Media, Maja reported for several established news outlets in Southeast Europe, scrutinising key processes in post-conflict societies.