In a statement on Monday, AMP announced that its Australian wealth management (AWM) business would be dissolved as part of a streamlining process aimed at introducing a "simplified structure."

The role of chief executive of AWM will be removed, with AMP confirming a transition to a new operating model would occur by the end of the year.

"With the recent transactions largely complete, a flatter organisational structure is appropriate. As a result, the AWM business will be dissolved," AMP said.

"Scott Hartley will work with the team to transition to a new operating model over the next six months, before departing AMP. The decision reflects the strong work done to position the Platforms business for growth, while stabilising and delivering efficiencies within the Advice and MasterTrust businesses".

Alongside the dissolution of AWM, Peter Fredricson, chief financial officer (CFO) and member of the executive committee, will leave AMP. The roles of CFO and group executive transformation are due to be consolidated following his departure and will be headed by Blair Vernon, effective 3 July.

Mr Vernon will be responsible for leading the financial and strategic activities of the organisation across financial control, statutory and regulatory reporting, performance reporting, tax, investor relations, treasury, M&A, strategic sourcing and workplace experience and transformation. He will also lead the well-advanced balance sheet and cost base reviews announced in March 2023.

"Following the AMP Capital sales we are a much simpler business, and we need to reflect that in our leadership team and structure," said AMP chief executive, Alexi George.

"I would like to thank Scott for the significant contribution he has made, as he has transformed the Australian wealth management businesses. He leaves those businesses in a much stronger position and has developed a solid leadership group to continue to take those businesses forward.

"Scott will be working with us as we adapt the organisational structure for wealth management over the coming months, and I wish him all the best for his future career."
Ms George also praised the appointment of Blair Vernon, noting that it would ensure a seamless transition.

"Blair has been the group executive transformation and New Zealand and has been with AMP since 2009. He is uniquely well-placed to take on the combined role of AMP CFO along with his existing role of transformation, having played a major role in the simplification of the business. Blair has a strong track record of prudent financial management, delivering sustainable cost reduction, which together with his knowledge of the company will enable him to continue to drive the efficiency agenda."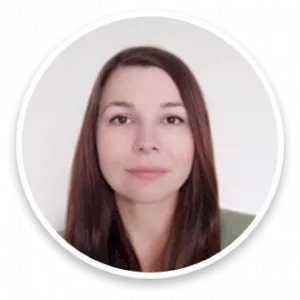 Maja's career in journalism spans well over a decade across finance, business and politics. Now an experienced editor and reporter across all elements of the financial services sector, prior to joining Momentum Media, Maja reported for several established news outlets in Southeast Europe, scrutinising key processes in post-conflict societies.