Speaking on an upcoming episode of the Relative Return podcast, Infinity Asset Management chief investment officer Piers Bolger explains that while the group doesn't run an ethical portfolio per se, it does have its own view on sustainable businesses.
"We see sustainability as much broader than those three aspects that people put out in the marketplace," Mr Bolger said, referring to environmental, social, and governance (ESG) issues.
"If you go to any BHP investor briefing, they start with time lost through workplace OH&S accidents. I would say that is the most prima facie example of ESG. You don't want to see deaths on site, and you don't want to see mines close down," he said.
"People look at BHP and see a mining company and view it as bad. We don't see it that way at all. They are mining iron ore and copper. There are four tonnes of copper used for each wind turbine. We think people get a little blinkered."
Infinity was established in 2015 as the investment manager for financial advice group Viridian. The group manages over $3 billion in AUM across more than a dozen managed account portfolios for advisers and their clients.
BHP is one of five major holdings in the Infinity Core Australian Equity portfolio along with OZ Minerals, CSL Limited, Macquarie Group, and National Australia Bank (NAB).
Infinity sold out of Westpac following the 2019 AUSTRAC scandal, which led to the ousting of chief executive officer Brian Hartzer and chairman Lyndsey Maxsted.
In its 2019 Sustainability Performance Report, Westpac listed its supposed ESG credentials, such as working with its customers towards a net zero emissions economy and being part of the Australian Sustainable Finance Initiative.
However, the report did not include the major bank's failure to stop one of its customers wiring $40,000 to child exploitation syndicates in the Philippines from 2014 to 2018.
In 2020, Westpac paid a $1.3 billion penalty for more than 23 million breaches of anti-money laundering laws. It is the largest fine in Australian corporate history.
"Many people just see a bank that isn't bad. That's why we have a sustainability thesis on every company that we look at," Mr Bolger said.
"The reason we think about it through that lens is because ultimately, a company that is well managed and understands the environment it is operating in will flow into their earnings, and their earnings will ultimately flow into their share price. It gives businesses a social license to operate," he said
"We know there is a hell of a lot of greenwashing going on. ASIC are finally waking up to that."
In February, the Australian Securities and Investments Commission (ASIC) launched its first court action against alleged greenwashing conduct, commencing civil penalty proceedings in the Federal Court against Mercer Superannuation for allegedly making misleading statements about the sustainable nature and characteristics of some of its superannuation investment options.
ASIC alleges members who took up the Sustainable Plus options had investments in companies involved in industries the website statements said were excluded.
BHP was one of the companies ASIC named for its involvement in the extraction or sale of carbon-intensive fossil fuels.
Listen to the full Relative Return episode with Infinity Asset Management CIO Piers Bolger this Thursday on the Financial Services Podcast Network.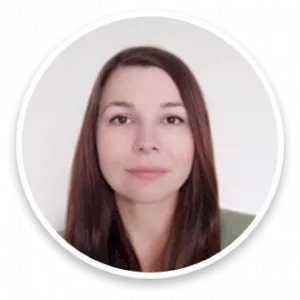 Maja's career in journalism spans well over a decade across finance, business and politics. Now an experienced editor and reporter across all elements of the financial services sector, prior to joining Momentum Media, Maja reported for several established news outlets in Southeast Europe, scrutinising key processes in post-conflict societies.