The data has come from a new survey by Perpetual, where it questioned 3,000 Australians about attitudes towards wealth, inheritance and their families.
The 2019 edition of the "What do you care about" study has shown 60 per cent of individuals hope their children would use their inheritance wisely and 58 per cent hope they would use it to invest in their future.
Australia is on the verge of its largest handover of wealth, with an estimated $3.5 trillion worth to be transferred from baby boomers to younger Australians in the next 20 years.
But as Perpetual's report has noted, it is estimated that 70 per cent of families will lose their wealth by the second generation and 90 per cent will lose it by the third. 
Andrew Baker, general manager of private clients at Perpetual Private urged for more discussion of wills and inheritance, and for families to plan. 
"Conversations about money can be awkward, and for many, discussing where and how your wealth will be distributed when you're gone is no exception," Mr Baker said.
"As humans, we tend to shy away from discussing money among our family and friends. However, as we approach the largest intergenerational wealth transfer in history with more than half of Australians expecting to inherit, why have only just over a third discussed their wishes with their children?"
Attitudes to money passed through generations
Perpetual has coined the phrase "Free Range Families" to refer to a cohort of individuals which value their families and interpersonal relationships over their financial situation.
However, despite valuing relationships over finance, the group was more comfortable talking about money. The report showed 79 per cent of Free Range Families are comfortable discussing money with their families compared to 57 per cent of Australians overall. 
With 59 per cent of Free Range Families in their 50s and above, they were said to represent 14 per cent of the total respondents surveyed. Most (64 per cent) were women, compared to 36 per cent being men. 
The report found outlooks on finance are passed through generations, with 62 per cent of Australians and 69 per cent of Free Range Families stating their parents had influenced their attitudes towards money.
When asked if they wished their parents had given them more help understanding financial matters, 32 per cent of Australians said yes compared to 24 per cent of Free Range Families. 
"Baby boomers were fortunate enough to experience a period of supercharged wealth accumulation which has resulted in a stark contrast in levels of wealth between their generation compared to millennials and also a contrast in attitudes towards money," Mr Baker said.
"When it comes to wealth, what's important to you may not be necessarily important to your children but discussing your wishes openly will minimise any possible surprises or misunderstandings when it comes time to distribute inheritance.
"As your life changes it is important to continually review and adjust your will in the instance you go through a major life event. If you don't know where to start, having a conversation with a financial adviser can be a good step in helping you work out a plan to discuss inheritance with your family, take control of your finances and give you peace of mind."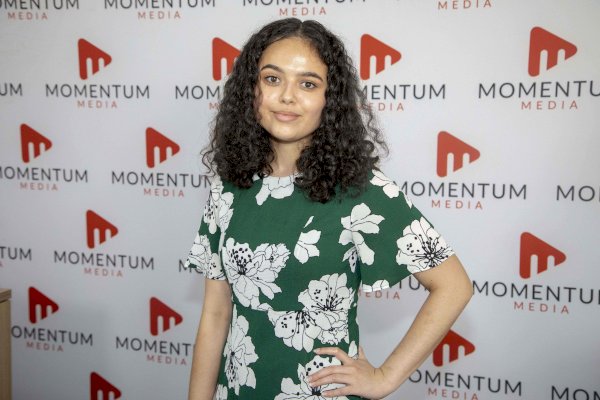 Sarah Simpkins is a journalist at Momentum Media, reporting primarily on banking, financial services and wealth. 

Prior to joining the team in 2018, Sarah worked in trade media and produced stories for a current affairs program on community radio. 

You can contact her on [email protected].