The findings were published in the Governance Institute of Australia's Ethics Index for 2019, which has been based on a survey of more than 1,000 people about their views on ethical issues and conduct.
Banking and finance had the lowest ethical rating (as voted by 31 per cent of respondents) and the highest unethical rating (49 per cent.)
Media and government followed the industry at the bottom of the charts. 
Governance Institute chief executive Megan Motto said the Hayne commission still has a hold on the public's perception of finance. 
"The banking and finance sector continues to suffer from credibility issues following the Royal Commission into Misconduct [in] the Banking, Superannuation and Financial Services Industry," Ms Motto said.
"One in two people now [rates] the sector either 'very' or 'somewhat' unethical."
Further, fund managers were ranked among the bottom 10 occupations in terms of ethical behaviour, sitting in eighth position for least trusted, with 36 per cent of Australians rating the job as either very or somewhat unethical.
Investment and retail banks along with life insurers were listed among the bottom 10 organisations for ethical behaviour.
Notably, high executive salaries were seen as the most ethically important issue for the banking and finance sector, with 74 per cent of Australians saying it is unethical to offer a CEO salary higher than $3 million a year. 
Bribery and corruption followed executive remuneration as the second top issue in banking and finance (voted by 50 per cent of respondents), followed by insufficient regulation (49 per cent) and executive bonuses (48 per cent). 
Lack of government action in finance moved up from the year before, from 42 per cent to 48 per cent of Australians saying it was an issue with the sector.
Less than 20 per cent of Australians expected total improvement in ethical behaviour across all different subsectors of banking and finance.
Only 14 per cent of respondents predicted total improvement from bank senior executives, with 52 per cent expecting no improvement at all respectively. Similarly, 14 per cent of Australians said they anticipated total improvement from banks, while 44 per cent said they expected none.
Industry super funds saw the most optimism, with 17 per cent of respondents having faith in total improvement for the subsector, while 49 per cent expected a slight adjustment and 34 per cent anticipated none. 
Around 15 per cent of Aussies expected total improvement from retail super funds, 48 per cent backed slight improvement and 37 per cent said there would be none. 
Aussies push for corporate, government climate action
The index also conveyed an overwhelming majority of Australians are urging for action on climate change, with nine in 10 wanting the government to act and similar numbers wanting international bodies and multinational corporations to step up.
Around 47 per cent of Australians said there is an "urgent" ethical obligation for companies to take action on climate change, while 43 per cent said there was a "slight" obligation – in contrast to a mere 10 per cent who said there was no responsibility at all.
Ms Motto said the index sends a clear message about how the nation views the issue.
"We've been struck by the clear and compelling message from this year's index for business leaders and the government: that more Australians now regard climate change as an urgent ethical obligation," she said.
Climate change moved from 10th position to third for most difficult issue to navigate ethically (37 per cent) while immigration retained the top spot, followed by euthanasia.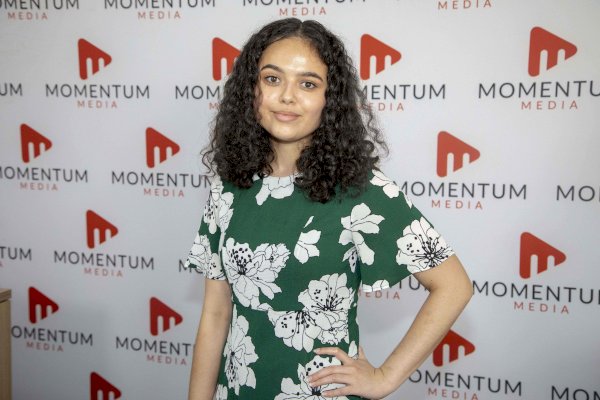 Sarah Simpkins is a journalist at Momentum Media, reporting primarily on banking, financial services and wealth. 

Prior to joining the team in 2018, Sarah worked in trade media and produced stories for a current affairs program on community radio. 

You can contact her on [email protected].