At the company's annual general meeting (AGM) this week, chief executive Peter Anderson revealed Evans Dixon has slashed its staff count by 100 since April, although he insisted there has been "minimal impact on customer-facing operations." 
Evans Dixon has commenced a group-wide operational review, focusing on "significant cost savings," as chairman David Evans said, as well as improving business integration and boosting efficiencies.
As a result of the group review, each division in the company will have a specific operating plan, with management being incentivised for progress in the plan. Other new savings initiatives have included rationalising the group's office space. 
Mr Anderson hinted at further measures, which will be implemented in the future. 
The wealth group saw its profit shaved by 12.9 per cent to $16.7 million for financial year 2019 from the year prior, while earnings ($37.1 million) fell by 26 per cent and revenue was down by 22 per cent.
Since listing on the ASX last year, Evans Dixon's share price has fallen by around 65 per cent – from its initial $2.50 to its current 88 cents.
Funds under management however had grown by 21 per cent to $6.8 million, while the wealth advice division grew its funds under advice by 10 per cent. 
 "I will not gloss over the challenges, they have been real and significant," Mr Evans said.
"The share price performance of Evans Dixon over the period is of great disappointment to the board and to the management and all of us at Evans Dixon. 
"Several factors have contributed to this underperformance, including weaker financial performance relative to the prior year; concerns related to the performance of the US Masters Residential Property Fund (or URF); and industry-wide pressures arising from the financial services royal commission."
He pointed to flux in the financial services industry, particularly in wealth management and advice. Although Mr Evans believes the sector-wide changes around regulation and compliance have been appropriate, he noted they have impacted productivity and profitability. 
Former CEO retains board seat
The company appointed Mr Anderson as its new chief executive after former boss Alan Dixon stepped down, in an effort to salvage Evan Dixon's troubled US property fund.
At the time, URF revealed it would be cutting its dividends from 5 cents to 1 cent, as well as selling the property portfolio to pay off its debts. The fund's profit plummeted by 769 per cent year-on-year in the first half of 2019. 
Since then Mr Dixon has taken an extended leave of absence for personal reasons and he resigned from his executive duties in October.
Yet Mr Dixon remains on the board – his re-election was up for debate among shareholders at the AGM. He has returned, with 87.3 per cent of shareholders having voted for his re-election and 12.69 per cent voting against.
Moving forward, Mr Anderson said the US fund will be looking to engage with clients – with it has kicked off an investor roadshow this week.
"Improving the financial performance and capital structure of URF is also a key priority for our funds management division," he said.
Evans Dixon is also in the process of hiring a new chief financial officer. 
The wealth group has signaled its outlook for FY20 is broadly in line with FY19.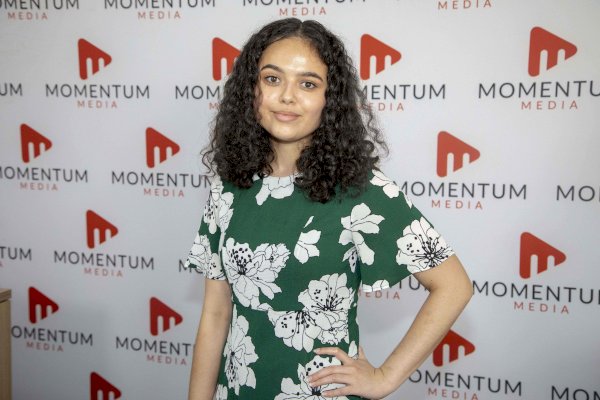 Sarah Simpkins is a journalist at Momentum Media, reporting primarily on banking, financial services and wealth. 

Prior to joining the team in 2018, Sarah worked in trade media and produced stories for a current affairs program on community radio. 

You can contact her on [email protected].