The bank's income from operations slipped by 4.6 per cent to $1.5 billion while operating expenses were up by 5.9 per cent to $53.6 million. 
Bendigo saw a rise in staff costs up by 4.3 per cent, including $11 million from redundancies and remediation expenses totalling $16.7 million for the year, along with added software amortisation and technology costs.
The remediation costs were self-reported to the regulator, Bendigo reported, and related to insufficient proof that customers of the now sold financial planning business had been serviced in accordance with their contracts. The costs also arose from products not operating in line with their terms and conditions.
The group sold Bendigo Financial Planning to Bridges Financial Services earlier this year, which incurred a loss of $1.6 million post-tax. 
Commenting on the results, chief executive Marnie Baker said during the past year, the bank had begun its "journey" to reshape its business.
"Earnings for the year were impacted by remediation and redundancy costs," Ms Baker said.
"Despite this, we delivered total income of $1.6 billion, inline with the prior year, in an environment of low growth, political uncertainty, subdued consumer confidence and increasing competition."
The consumer bank, which includes wealth services, generated a cash profit of $271.7 million, down by 15 per cent in the prior year. 
It had also completed the sale of its specialist self-managed superannuation fund business in July. 
Meanwhile Bendigo's business bank produced a cash profit of $62.8 million, staying somewhat steady compared to the prior year's result of $62.2 million. The agribusiness slipped by 2 per cent to $68.6 million.
Bendigo's total net interest income including specific items came to $1.2 billion, down by $19.4 million or 1.5 per cent. Its fee income decreased by $4.1 million (2.4 per cent) to $163.8 million for the year. 
However income from commissions slightly increased by 2 per cent to $73.5 million.
Cash earnings attributable to owners of the company came to $415.7 million, down by 6.6 per cent. Bendigo's cash earnings per share fell by 7.7 per cent to 85 cents.
Bank aims for customers switching banks
Despite the declines across profit and income, Bendigo gained new customers, up by two-thirds for the full year and it managed a retention rate of 93.5 per cent. 
Bendigo is turning its sights to digitisation, having launched digital bank Up during the year, and closing six branches and 15 agency outlets. It replaced the closed shopfronts with four community bank/customer service managers.
Ms Baker said the bank is "well placed to take advantage of market changes that will make it easier for customers to switch banks."
"The changing banking environment is creating opportunity for us, as is the reshaping of our business and focus on reducing complexity and investing in new capabilities, particularly in customer experience and digitisation," Ms Baker said.
"Our focus on and investment in future growth has produced a 145 per cent increase during FY19 in the number of new millennials choosing to bank with us. This has resulted in a five-year decrease in the average age of new customers across our entire customer base to 35 years." 
She added the average age of Bendigo's new customers is now below the population's median age of 37.
The bank's CET1 ratio of 8.92 per cent was up 30 basis points compared to the previous year.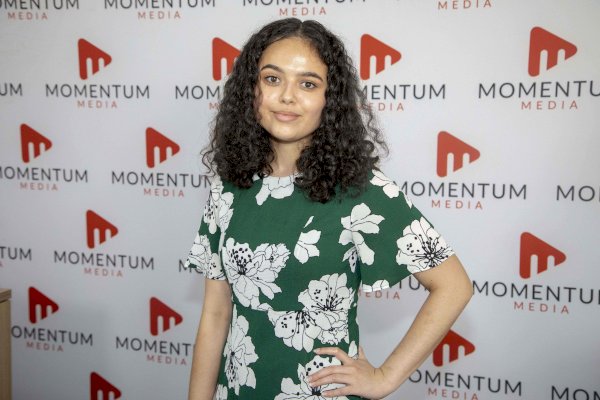 Sarah Simpkins is a journalist at Momentum Media, reporting primarily on banking, financial services and wealth. 

Prior to joining the team in 2018, Sarah worked in trade media and produced stories for a current affairs program on community radio. 

You can contact her on [email protected].