In wake of his succession the pound has fallen to three-day lows against the dollars amid fears Mr Johnson will pursue a no-deal Brexit. 
Chief executive of the deVere Group Nigel Green said that Mr Johnson would be an impotent prime minister, especially following the difficult parliament that his predecessor faced. 
"Boris Johnson will be an impotent prime minister. Yet this impotency is likely to be Boris Johnson's secret weapon," he said. 
Mr Johnson made his name as Lord Mayor of London and rose to prominence during the Brexit campaign for being a cheerleader for the leave camp. 
Throughout his tenure in the public eye Mr Johnson lost a leadership position for lying, wasted large sums of money on failed London infrastructure projects and once suggested former US President Barack Obama was anti-Brexit due to him being "part-Kenyan" and anti-colonial.
Mr Green said that due to the Brexit deadline Mr Johnson had to achieve nothing and then he could successfully say he delivered Brexit, even though it would be through a no-deal. 
"Then in early November, he will call an election being able to claim to have delivered Brexit," he said. 
"This will secure him votes from right-wing Conservatives and Brexit party supporters, he will be capitalising on an opposition Labour Party with low poll ratings for its leader, and making Liberal Democrat opposition to Brexit and their call for a second referendum irrelevant as the UK would have already left the EU."  
Mr Green said that the markets had already priced in a victory for the former Lord Mayor of London and that there would be no long-term market consequence. 
"It can be expected that there will be a knee-jerk reaction for the pound to the downside on the announcement that Boris Johnson has won the keys to Number 10. But as it is expected and priced in, it will not drop too much further or for too long," Mr Green said.
BNY Mellon's fixed income portfolio manager Howard Cunningham agreed and said Mr Johnson's victory had already been priced in. 
"I don't expect massive market moves after this result because Johnson was the clear favourite and this outcome was largely priced in. However, in our view, some increased volatility in sterling and gilt markets could persist if wider uncertainty over Brexit continues," said Mr Cunningham. 
Mr Green said that the pound was currently floundering due to Brexit uncertainty and had not been helped by Mr Johnson's hard line on Brexit. 
"The pound's weakness has also been driven by fears regarding Mr Johnson's embrace of the possibility of a no-deal Brexit on 31 October, with many forecasting an economic shock for Britain if this were to occur," he said. 
However decisive action could be what the market needs to correct itself admitted Mr Green. 
"While it is a huge gamble – and one he seems willing to embrace – a quicker and cleaner exit from the EU could indeed deliver an unexpected boost for the pound and the UK economy as international and domestic investors get the clarity they crave before stepping off the sidelines and investing in Britain," he said.
Mr Cunningham disagreed and said a no-deal Brexit would be economically damaging to the UK and should try to be avoided. 
"A no-deal Brexit could also be very economically damaging to the UK," he said.
"Looking ahead, we may see more market volatility if the EU refuses to renegotiate the existing UK withdrawal agreement. From a currency perspective, there is scope for sterling to weaken further, though it has already weakened considerably in recent weeks," he said. 
Background
On 7 June former Prime Minister Theresa May resigned as Conservative Party leader after her Brexit deal was rejected by MPs for the third time. 
Ms May angered her fellow Tory MPs when she opened the door to a confirmatory referendum if parliament approved her latest deal to the European Union. 
The offer to a second referendum was intended to gain Labour Party support but instead made her own party members withdraw support and call for her resignation. 
Her resignation, announced back in May, comes after Ms May successfully defeated a vote of no confidence in her leadership back in December. 
Unlike Australia, Ms May winning this vote meant her party could not challenge her leadership again for a year but that did not mean her opponents supported her. 
During the leadership contest Mr Johnson, former Lord Mayor of London, decisively won the leadership ballot with 66 per cent of the party vote.
However this number represents less than 0.4 per cent of the electorate as 313 Tory members choose the finalists for the contest which is then voted on by 139,000 dues-paying members of the party.  
In accepting the victory Mr Johnson said he would deliver on his campaign mantra "Deliver Brexit, unite the country and defeat Jeremy Corbyn."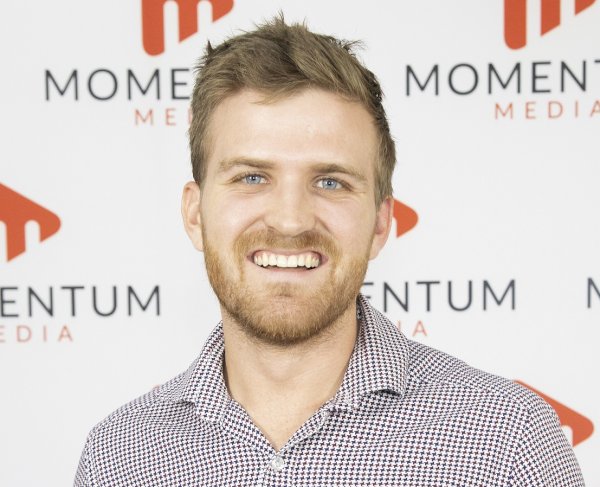 Eliot Hastie is a journalist at Momentum Media, writing primarily for its wealth and financial services platforms. 
Eliot joined the team in 2018 having previously written on Real Estate Business with Momentum Media as well.
Eliot graduated from the University of Westminster, UK with a Bachelor of Arts (Journalism).
You can email him on: [email protected]