The group's revenue came to $5 billion (US$3.5 billion) for Q2 2019, slightly down from $5.1 billion (US$3.6 billion) the year before, as its operating income on a GAAP basis fell by 11 per cent to $1.8 billion. Diluted earnings per share were also driven slightly lower for the quarter, dropping by 3 per cent year-on-year to $9.10 (US$6.41).
BlackRock cited lower base fees, driven by lower securities lending revenue and lower performance fees for its declined revenue, with the segment seeing a 2 per cent drop to a revenue of $4.1 billion. It also blamed $86.6 million in fund launch costs for its decrease in income.
Revenue from investment advisory performance fees fell by 30 per cent to $90.9 million, while it declined from distribution fees of 10 per cent to $379.3 million. Advisory and other revenue on the other hand saw a plunge of 33 per cent to $75.2 million.
BlackRock's technology services division was the only segment bucking the trend of revenue loss, growing by 20 per cent to $366.6 million. The company closed its acquisition of private equity and alternative investment software eFront during the quarter.
Assets under management (AUM) with BlackRock came to $9.7 trillion, growing by 9 per cent from the year before, with total net inflows of $214.4 billion for the quarter.
"While organic base fee growth of 3 per cent and the year-over-year revenue decline reflected certain market headwinds, our second quarter results validate BlackRock's unique ability to bring together the entire firm to meet clients' needs in any market environment," Laurence Fink, chairman and chief executive of BlackRock said.
"BlackRock continues to be disciplined in the way we invest in and evolve our platform. By approaching client needs comprehensively, bringing together the entirety of our global investment and technology platform, I am more confident than ever that we will continue to deliver exceptional long-term value for both clients and shareholders."
The retail segment saw a 4 per cent increase in AUM year-on-year, posting $944.6 billion. BlackRock saw declines across the division's equity and multi-asset AUM, while fixed income and alternatives assets ascended.
The iShares ETF family on the other hand rose by 13 per cent to $2.8 trillion in AUM, seeing increases across all its facets: equity, fixed income, multi-asset and alternatives.
The institutional division's AUM grew by 7 per cent to $5.2 trillion.
Long-term flows for Q2 2019 came to $178 billion. Going by regions, the Americas gained $108.3 billion in net flows, in comparison to $10.9 billion for the EMEA area and $6.2 billion in the Asia-Pacific.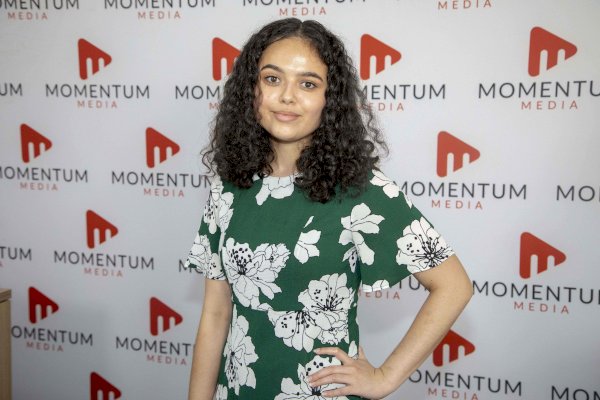 Sarah Simpkins is a journalist at Momentum Media, reporting primarily on banking, financial services and wealth. 

Prior to joining the team in 2018, Sarah worked in trade media and produced stories for a current affairs program on community radio. 

You can contact her on [email protected].