The second edition of the Roy Morgan Wealth Report showed the value of assets has grown by 96 per cent from 2007 to 2019, faster than the increase in debt of 78.6 per cent over the same period.
As a consequence, net wealth was observed to be 98.7 per cent higher this year than in 2007, even after allowing for population growth and inflation.
Average per capita net wealth in real terms (adjusted for inflation) is 28 per cent higher than it was before the onset of the GFC.
The market researcher noted Australia performed strongly over the past year compared with OECD nations — particularly in Europe where many nations went backwards over the same period.
Roughly half of Australia's personal wealth was reported to be held in the form of occupier housing at 49.8 per cent, slightly down from 51.6 per cent in 2007.
Superannuation assets have grown as a portion of personal wealth, from 19.2 per cent in 2007 to 24.4 per cent of Australians' wealth.
The report found average personal assets are now worth 8.1 times average debts, compared with 7.4 times debts in 2007.
Michele Levine, chief executive at Roy Morgan, said despite the fears around high levels of debt and falling property values, the data shows a more balanced long-term picture.
"Although the last 12 months has seen a marginal decline in household net worth, it is important to understand it in the context of the long-term trend. What we have seen here is a very positive long-term trend," Ms Levine said.
"Housing debt has grown considerably since 2007, but not uniformly. Roy Morgan's data shows wealthier cohorts have shown a much greater propensity to take on debt, and those investors have more ability to handle downturns than more marginal borrowers in lower wealth segments."
The research showed while the wealthiest 10 per cent of Australians saw their share of net wealth increase to 47.9 per cent, the poorest 50 per cent of the country, despite gains, had their total share of net wealth fall from 3.9 per cent to 3.7 per cent.
The top 10 per cent currently have an average net wealth of more than $2 million, up by $811,000 from 2007, while the bottom half have an average of $31,000, which has increased by $11,000.
The highest deciles in the study had markedly large increases from 2007, with the highest 10 per cent seeing a rise of 66 per cent, while the bottom 10 per cent faced a slight incline of 9 per cent to -$20,000.
The top deciles, six through to 10, saw an average wealth increase of 65.5 per cent, while the average growth at the other end of the spectrum, from deciles one to five, saw a rise of 55 per cent.
Women have also improved their net wealth position relative to men, with males recorded to hold an average of 12.3 per cent more wealth than females, while in 2007 they held 27.4 per cent more.
Growing personal net wealth was also confirmed to be highly correlated with age. The 65 and over demographic was shown to have the highest average net wealth of $759,000 (up by 95 per cent since 2007), well ahead of the 25–34 age group with an average of only $111,000 (6 per cent).
NSW has the highest average net wealth, with $503,000 (up by 91 per cent), followed by Victoria with $465,000 (increasing by 89 per cent).
Both states were noted to be well ahead of the other regions in amount and growth rate, mainly due to increased housing values.
Ms Levine commented that although all wealth levels are showing gains, inequality remains a problem.
"If policymakers and the business community are going to close the gap, they have to understand the complexity and make-up of the 10 deciles shown here," she said.
"It would be simplistic to look at the lowest 10 per cent by net wealth and think of them as a single uniform group of 'poor people' — but it's not the case. 
"For example, in the lowest 10 per cent there is a large group of young Australians who have built up neither assets nor debts — hence their low net wealth. And there is also a group of older Australians who own substantial assets, but whose large debts cancel out their net wealth and bring them into the lower decile groups."
Ms Levine added addressing the needs of poorer groups benefits the community and economy at large, but it cannot happen unless they are broken down into the right sub-groups and given solutions better suited to their particular needs.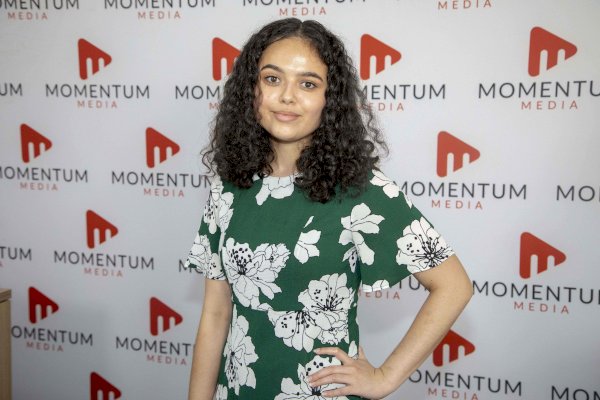 Sarah Simpkins is a journalist at Momentum Media, reporting primarily on banking, financial services and wealth. 

Prior to joining the team in 2018, Sarah worked in trade media and produced stories for a current affairs program on community radio. 

Sarah has a dual bachelor's degree in science and journalism from the University of Queensland.

You can contact her on [email protected].