Evans Dixon said in a statement to the market that boss Alan Dixon "agreed to step aside from his role", moving to work on the management of the US Masters Residential Property Fund (URF).
The fund has seen a clear divergence between its market price and its underlying net tangible assets. It told shareholders on Wednesday it will be cutting its dividends from 5 cents to 1, as well as taking to selling the property portfolio to pay off its debts.
Working with Walsh & Company Investments, the responsible entity for URF, Evans Dixon is commencing a program to pay off unsecured debt holdings URF Notes II and URF Notes III.
The investment manager says the process will result in a better outcome for shareholders, rather than trading its NTA at a discount. As of 31 May, URF's estimated unaudited NTA before withholding tax on unpaid distributions was $1.59.
URF's share price has shifted dramatically in the last year, dropping by 56 per cent over the period, now worth 89 cents.
Since listing on the ASX last year, Evans Dixon has lost around 65 per cent of its value, with share prices going from $2.50 in May 2018 to its current 86 cents. The company's market cap is now sitting at $189.3 million.
The investment firm downgraded its profit in May, having said it was expecting to deliver earnings before interest, tax, depreciation and amortization (EBITDA) for FY19 in the range of $35-38 million. The year before, it had generated EBITDA of $50.1 million.
In the meantime, Evans Dixon has initiated a search for a new chief executive, with executive chairman David Evans serving as a temporary replacement. Mr Dixon will remain as an executive director.
"This move provides an opportunity for Alan to concentrate on implementing the outcome of the URF strategic review," Mr Evans said.
"With his sold focus in the US for the foreseeable future, the board and Alan agreed that identifying a new high-calibre chief executive for Evans Dixon made sense.
"While there are areas in the Evans Dixon business where we must and will improve performance, there have been many achievements for our business so far this year, and we remain focused on ensuring client expectations are met."
Formed by a merger of Dixon Advisory and Evan & Partners in 2017, Evans Dixon looks over $6.7 billion of assets in fund management.
In wealth advice, it services more than 9,000 clients and represents more than $20 billion in funds under advice.
Mr Evans noted that over the four months to the end of April, the company grew both its funds under advice and funds under management by 13 per cent, supported by positive net client growth, new fund raisings and positive investment markets.
"In April, we listed our first offshore fund on the London Stock exchange, the US Solar Fund, raising $289.6 million from institutional and sophisticated investors to invest in US solar energy infrastructure via our existing new energy solar team," Mr Evans said.
"Additionally, our corporate and institutional business is performing well, continuing to increase its market share in institutional equities and maintaining an encouraging transaction pipeline."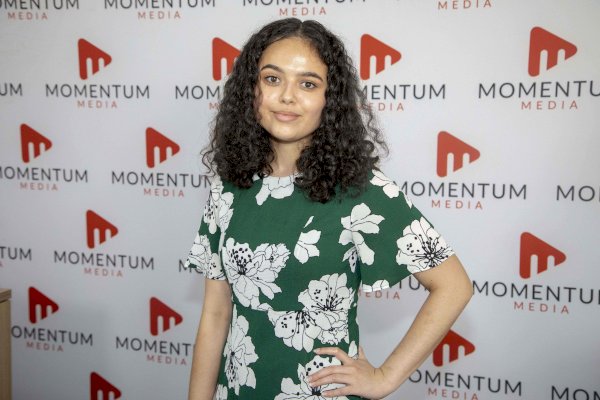 Sarah Simpkins is a journalist at Momentum Media, reporting primarily on banking, financial services and wealth. 

Prior to joining the team in 2018, Sarah spent her career working in business-to-business media, including print and online, as well as cutting her teeth on current affairs programs for community radio. 

Sarah has a dual bachelor's degree in science and journalism from the University of Queensland.

You can contact her on [email protected].