National Australia Bank's market economist Kieran Davies said that NAB by utilising labour data from SEEK saw an economy that still had capacity. 
"With unemployment starting to kick up a bit and the structural rate of unemployment going lower it tells you that there is a lot of spare capacity in the economy," he said. 
Mr Davies said that spare capacity was hard to measure but economists typically looked at what the structure of unemployment might be. 
"Its people who might not have the right skills for the jobs that are on offer, their skills might have deteriorated over time because they may have been out of work for more than a year. Structural unemployment even though you can't measure it, if you estimate it, its been going down," he said. 
The Reserve Bank estimated structural employment had come from 5 per cent to 4.5 per cent; it was that figure that showed promise, said Mr Davies. 
"At face value you look at the official numbers and you think ok where is the problem but beneath the service, there is spare capacity in the labour market which is weighing on what wage growth is doing," he said. 
Mr Davies said it was no secret that the Australian economy was slowing, like many countries globally but Australia's was a little different to most. 
"Where Australia is different is that globally the slowdown has been led by trade, it's effectively the tension you see between Trump and China. World trade is declining, and world manufacturing is declining but here it's not about trade, it's a home-grown slowdown, it's all about housing and the consumer and that's having an effect on Australia as a whole," he said.
Part of the reason that housing was slowing was due to a tightening of credit, said Mr Davies, and that had been caused by regulation. 
"We've had a slowdown in the economy and the problem is that normally tighter credit conditions might not matter too much if people's incomes were rising but household incomes have been stagnant over the past four or five years," he said. 
There has been no growth in household incomes in real terms for about five years and wage growth is low by past standards which in term led to lower spending said Mr Davies. 
"Wage growth is sluggish and with tighter credit conditions and housing turning down, and wages not growing at the rate that they have consumer spending has been weak." 
The risk now was that the unemployment continues it's current trajectory which would cause a problem due to stagnant wage growth and low consumer spending. 
"The Reserve Bank would like to see inflation edge up a bit and the way to do that is to get wages growth to pick up – and the way to get wages growth to pick up is for unemployment to fall so you need the economy to be growing stronger," he said. 
National Australia Bank predicted that the RBA would cut again by August and potentially even do a third cut said Mr Davies. 
"We think they will cut again by August and then we think that there is a risk that they might actually deliver a third cut or do something a bit more radical by early next year."
The aim would be to get the economy strong again, but the Reserve Bank needed the government as well which they might get this year. 
"There are going to be some tax cuts coming soon and they will be helpful for the reserve bank but I think that you've had the Governor of the Reserve Bank calling for more action and so at some stage the government might think about some form of fiscal stimulus."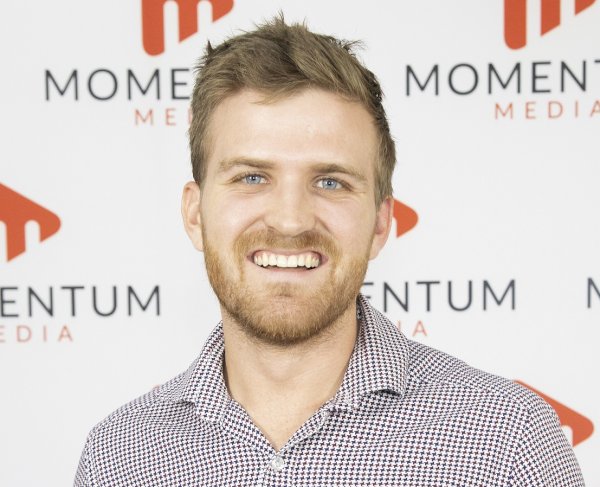 Eliot Hastie is a journalist at Momentum Media, writing primarily for its wealth and financial services platforms. 
Eliot joined the team in 2018 having previously written on Real Estate Business with Momentum Media as well.
Eliot graduated from the University of Westminster, UK with a Bachelor of Arts (Journalism).
You can email him on: [email protected]