Few sectors of the financial services universe had more riding on the 2019 federal election than mortgage broking. A Labor victory would have been a devasting blow to the third-party channel, which is responsible for helping most Aussies secure finance to buy a home. 
"The industry banded together. You couldn't be prouder of them all. This is a textbook case study of an industry that felt vulnerable and came together and stepped up to defend itself and Aussie borrowers," Mr Symond told Investor Daily. "You had individual mortgage brokers working in small businesses around the country having one-on-one meetings with MPs," he said. 
Regardless of what their individual political views might have been, this election was deeply personal for mortgages brokers, who earn an average of around $86,000 – far from what some might consider the "big end of town" that Labor was hell bent on destroying. Shorten effectively galvanised a formidable opposition in the third-party channel by failing to back down on remuneration changes. 
After the Hayne royal commission recommended scrapping broker commissions, the industry quickly united to lobby both sides of government. The result saw an enlightened coalition confirm no changes would be made to broker remuneration. Labor, on the other hand, would act on Hayne's view and ban trail commissions while introducing a higher cap of 1.1 per cent on upfront commissions. 
With the opinion polls prior to the election pointing to a Labor victory, the mortgage industry was making one hell of a gamble. 
"Against all the odds, Australians have had their say at the ballot box and have re-elected the Coalition. No matter your political view, the result is a great outcome for mortgage broking customers and our industry," Mr Symond said. 
"We got lucky that the coalition got back in. With the Liberals we got onto the right people who listened, who were open to being educated about how the mortgage broking industry operates and its value to consumers."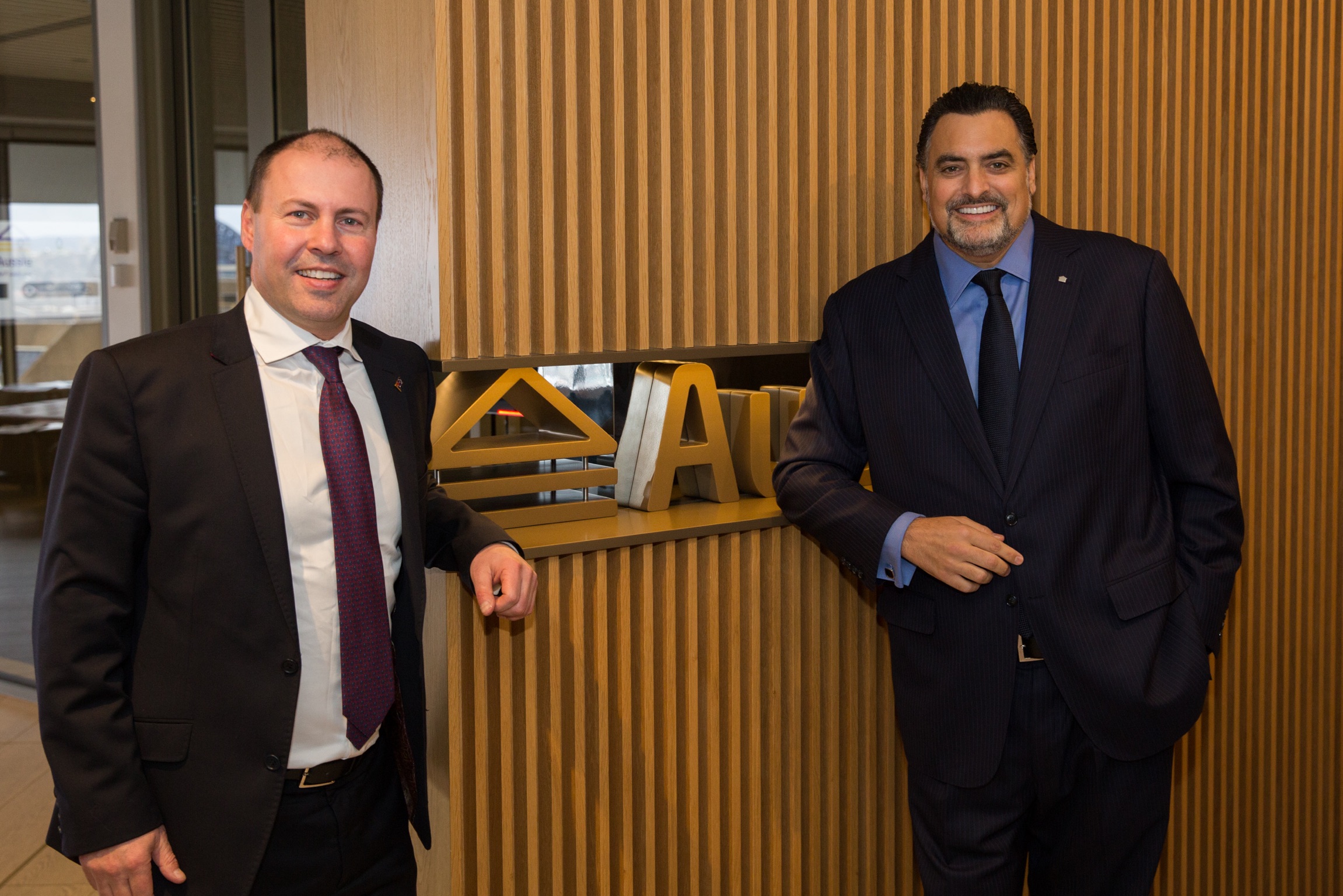 Treasurer Josh Frydenberg with Aussie Home Loans CEO James Symond
It was a major misstep for Labor not to jump on board with the mortgage broking fraternity, given the opposition's strong stance on economic matters. Negative gearing reforms were a major policy for Labor, which could have easily won over an army of mortgage brokers and the first home buyers they represent by coming to the table on remuneration. Linking affordability and home ownership with the value proposition of a mortgage broker is easy enough to spin. 
On the flipside, those with negatively geared properties who use the services of a broker would be highly unlikely to vote for a Shorten government. Including many brokers themselves. 
"Thankfully the election is done, and we have some stability and certainty now," Mr Symond said.
The broking industry has the government on its side and will continue to drive competition in the mortgage market – something that was in serious jeopardy if Labor had succeeded and scrapped trail commissions. 
In addition to Aussie Home Loans, listed broking businesses like Mortgage Choice, AFG and Yellow Brick Road - which recently confirmed that it is doubling down on mortgages - will be the obvious beneficiaries of the coalition's win. 
What will be interesting to watch is how the major banks react. While they have historically moved as a group, the question hanging over the broking industry has led them in different directions in recent years. 
The royal commission and the 2019 federal election were arguably the final battles in a multi-year campaign that has ultimately sealed a victory for the third-party channel and the millions of home buyers it serves.