Not everyone can live a public life with charges of adultery and alcoholism and still come out smelling of roses. But former Prime Minister Bob Hawke did and the nation will miss him because of it. He died on Thursday, 16 May 2019. He was 89 years old. 
It takes a special kind of scallywag to live a life as full as Hawke did – trade unionist, Labor Party leader, Prime Minister, Guinness World Record making booze hound and general larrikin. 
His storied life reveals as much about the strong character of the man as it does about the period in which he lived. He was a man of the people in a way that no Australian Prime Minister since him has been able to be. Perhaps it was easier to be yourself in the days before 24-hour news cycles and social media bickering. But Hawke's antics were no act – he remained much the same well into his final years. 
ABC's Barrie Cassidy recounted a recent story of the late PM on the channel's news Breakfast show this morning. 
"The Australia-America Leadership Dialogue, when it was in Melbourne. We were at the MCG. We took the Americans along to the MCG. There were Congressmen, a whole bunch of senior Americans. [Bob] was kicking a football along the corridor at the back of the corporate boxes. 
"On our way out, we're walking through the car park and they had the buses lined up ready to take everybody back to the Hyatt Hotel. A couple of young guys in a car yelled out 'Hey Hawkey, you're a legend!"
The former Prime Minister then proceeded to ask the lads for a lift to the pub. He was well into his eighties at the time. 
"So he gets in the car, with all these Americans watching, and drove off with perfect strangers through the car park to the pub," Mr Cassidy said. "The common touch thing was real. That's how he operated."
Somehow, I can't see Malcolm Turnbull or Kevin Rudd pulling the same stunt. 
New Zealand Prime Minister Jacinda Ardern paid tribute to Hawke via Twitter today, saying that she never had a chance to meet him but "it was easy to feel like you knew him. He was such a charismatic figure and one clearly driven by his love of people. Rest in peace, Bob."
I was fortunate enough to meet Hawke a few years back at Aussie Home Loans founder John Symond's Christmas Party in Point Piper. The only frame of reference I had to the man was my time as a student in Oxford, where I worked part-time at the famous Turf Tavern pub. It is there, on the back wall of the beer garden, where a large blackboard stands, proclaiming that the former Prime Minister held the Guinness World Record for chugging two-and-a-half pints of ale in 11 seconds flat. 
In the sometimes-stuffy academic climate of Oxford, it made me proud to be an Australian abroad. Somehow that plaque said more about a national identity I wished to be a part of than anything else that was happening in Australian politics in 2008. I can see why many felt they knew him, even if they didn't.
Bob Hawke's passing will be heavy in the minds of Australian voters this weekend. While it had been decades since he held public office, the countless tributes and outpourings of support have breathed fresh life into the good work he did opening up the Australian economy as ALP leader. 
At a time when Australia must decide who will govern the financial future of the nation, Labor has been given an uncannily well-timed, last-minute dose of nostalgia to fill our minds as we head to the polls.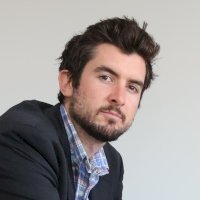 James Mitchell is the editor of the Wealth and Wellness suite of platforms at Momentum Media including Investor Daily, ifa, Fintech Business, Adviser Innovation and Wellness Daily.