During the investor presentation on Thursday, NAB chief financial officer Gary Lennon admitted there were disagreements over contractual agreements but denied there was any "animosity" between the two organisations.
The disputes have arisen over agreements regarding the distribution of life insurance products and the continued use of the brand. The bank has agreed to take actions to establish MLC as a standalone entity, such as "providing transitional services as well as support for data migration activities and the development of technology systems".
The outcome of the discussions and resulting costs remain "uncertain", the bank said. Nippon has owned 80 per cent of MLC since 2016, which it acquired in 2016.
NAB's profit for the half rose by 4.3 per cent from the pcp to $2.7 billion, with cash earnings up by 7.1 per cent to $2.9 billion.
Cash earnings increased by 7.1 per cent to $2.9 million, including the impact of customer remediation costs of $325 million and restructuring expenses of $530 million in the March half.
When excluding restructuring and customer remediation costs, cash earnings grew 0.3 per cent or by $10 million.
The bank has also slashed its interim dividend by 16 per cent, going from 99 cents a share to 83 cents.
The consumer banking and wealth division saw its profit drop by 20.6 per cent to $638 million, which NAB said was a result of higher funding costs and lower margins for customers in both housing lending and wealth portfolios, combined with credit impairment changes.
The consumer banking segment saw its earnings sink by 18.9 per cent year-on-year to $542 million, while its underlying profit fell by 12.9 per cent to $946 million.
"For wealth of course, there are a number of issues at play. There has been a decline in FUM as the business has been in outflow," interim chief executive Philip Chronican said.
NAB chief financial officer Gary Lennon said pricing was a factor in repositioning the wealth business in adjusting to the market.
"Part of repositioning the business has been to have a good look at what is the appropriate level of fees to charge to really get the momentum of the business back," Mr Lennon said.
"The clear choice was to rebase to become more competitive, which will hopefully help the business grow again."
Corporate and institutional banking stayed steady with a 0.4 per cent increase to $781 million, while business and private banking fell by 1.3 per cent to $1.4 billion.
The segment that gave the best performance in the period was the New Zealand business, with its profit growing by 11.3 per cent to $503 million.
Operating income from fees and commissions also decreased by $13 million or 1.2 per cent, which NAB said was largely driven by lower fee income from consumer banking and wealth, and from an ongoing shift in customer behaviour towards digital transactions in business and private banking.
Operating expenses were down 2 per cent in the half from the prior half and 1.7 per cent from the prior corresponding period.
The group incurred $325 million in remediation costs during the six months leading up to March 2019, adding to its prior costs of $261 million in the prior half.
The costs include refunds and compensation to customers impacted by issues in the wealth business, including adviser service fees, consumer credit insurance sales and the wealth advice review.
The bank also recognised restructuring-related costs of $755 million during the period.
During the half, there was a decrease in statutory profit of $28 million ($19 million after tax), due to MLC Wealth divestment transaction costs.
NAB's common equity tier 1 ratio rose by 19 basis points to 10.4 per cent from the year before.
The number of full-time staff was also largely maintained, falling by 0.8 per cent from the pcp to 33,620.
The bank is still on the search for a new boss, after former chief executive Andrew Thorburn resigned from the group in March.
Mr Chronican will take over from chairman Dr Ken Henry, once the bank appoints Mr Thorburn's replacement.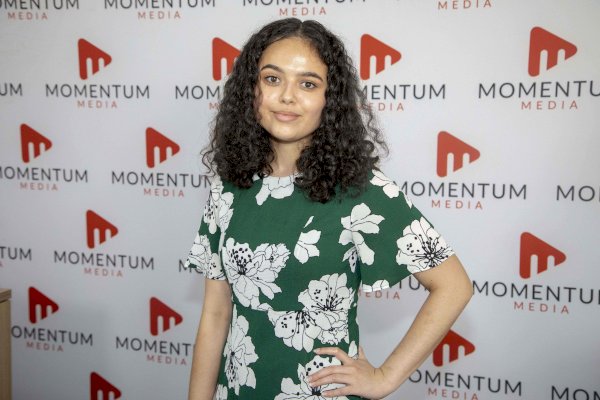 Sarah Simpkins is a journalist at Momentum Media, reporting primarily on banking, financial services and wealth. 

Prior to joining the team in 2018, Sarah worked in trade media and produced stories for a current affairs program on community radio. 

Sarah has a dual bachelor's degree in science and journalism from the University of Queensland.

You can contact her on [email protected].