The big four banks' average NPS showed some recovery in February following the royal commission, now at -1.6 from their low of -2.8 last November, but still have some way to climb before they can reach their score immediately prior to the royal commission, at 2.8 in January 2018.
Roy Morgan's Advocacy Report, Financial Institutions, Monthly Report-February 2019, based on 50,000 consumers, showed smaller banks outside of the big four have seen their NPS grow during the royal commission, with it coming to 23.2 in February.
The average bank NPS for February came to 5.3, while customer satisfaction with the institutions declined from 81.2 per cent prior to the commission in January 2018, to 77.9 per cent in February this year.
ING was the bank with the top score of 51.8, ahead of Bendigo Bank in second place with an NPS of 34 and followed by Bank of Queensland with 19.
Commonwealth Bank of Australia was the only one of the big four with a positive NPS for the month, at 3.8, followed by NAB at -5.6, ANZ at -6.8 and Westpac at -7.3.
"It is not surprising that over the last year there has been the additional negative impact on bank satisfaction and NPS as they faced a continuing barrage of negative publicity during and following the finance royal commission," Norman Morris, industry communications director, Roy Morgan said.
"Despite the decline in satisfaction and NPS over the last year, they remain above historic levels but the potential impact of continued negative publicity represents a major ongoing challenge for banks."
NAB showed the largest drop during the Hayne commission, down 7.7 points, followed by ANZ declining by 7, Westpac dropping 6.8 and CBA which slipped by 1.2.
The only two banks among the top ten microfinance institutions to show an improvement from before the commission were ING, up 9.3 points and Suncorp Bank, improving by 5.9.
Both banks had also been the only banks in the top ten to see a hike in bank satisfaction over the last year, with ING up 2.7 per cent and Bendigo increasing by 0.9 of a percentage point to become the top two performers, with Bendigo's satisfaction of 89.3 per cent and ING at 87.9 per cent.
Each of the big four showed declining satisfaction levels, with NAB and Westpac both down by 5.1 per cent points, ANZ down 4.6 per cent points and CBA retaining top spot among the big four with 77.2 per cent, down 2.9 per cent points.
The market researcher said the banks had seen a positive trend in their NPS score overall in the three months leading up to the commission.
For the month of December, banks excluding the big four reached an NPS of 27.6, total banks scored 12.6 and the big four were at 6.7.
"With the main publicity associated with the royal commission being focused on the big four banks, it is not surprising they have shown the biggest drop in their NPS score, with a decline from 2.8 to -1.6, while the other banks have only gone from 23.4 to 23.2," Roy Morgan noted.
"It is worth noting that since 2014 the banks outside of the big four have been increasing their NPS lead over the majors, from 19.5 to the current gap of 24.8."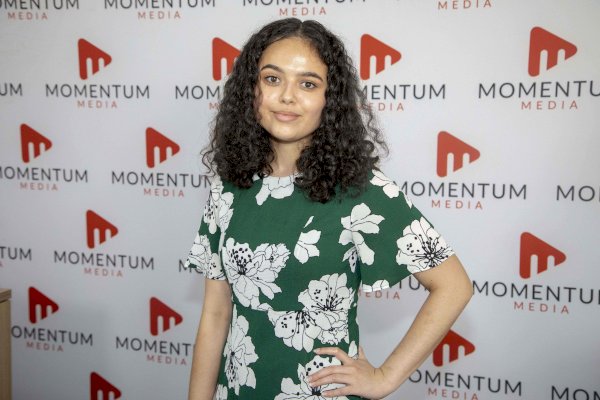 Sarah Simpkins is a journalist at Momentum Media, reporting primarily on banking, financial services and wealth. 

Prior to joining the team in 2018, Sarah worked in trade media and produced stories for a current affairs program on community radio. 

Sarah has a dual bachelor's degree in science and journalism from the University of Queensland.

You can contact her on [email protected].