Seth Bernstein, AB's president and chief executive officer said that the firm did not see the economy tumbling over the next twelve months. 
"There is clearly a slowdown underway globally but we don't see the US economy tumbling into a recession this year," he said. 
Mr Bernstein during a visit to Australian clients said the yield curves were a good predictor of recessions but were rarely good indicators of when. 
"There will ultimately be a recession but they [yield curves] are a terrible predictor of the timing of that recession," he said. 
However, investors would see signs as the markets moved closer to recession territory said Mr Bernstein. 
"The yield curve has been flat for a very long time and it will invert closer to a recession," he said. 
Currently the market was worried about macro events particularly the ongoing transition of the global trade framework said Mr Bernstein. 
"There is resistance to that framework wherever anyone is disenfranchised or where anyone finds themselves on the wrong end of change," he said. 
The blame for the disenfranchised did not just lay with US President Donald Trump, said Mr Bernstein, but he was the one that inflamed it. 
"This has been going on well before Donald Trump took office but Trump, in his own distinctive way, is able to articulate it and respond to it very forcibly for his core constituents – and he has been methodical about checking off promises that he has made," he said. 
The current trade barriers had led to a potentially less stable environment that was not to the benefit of any nation, said Mr Bernstein. 
"We are concerned about a much less stable global trading environment. Lower levels of global trade will mean lower levels of growth for Australia, for the US, for the global economy more generally," he said.
Ultimately, the trade spat with China would be solved; however, Mr Bernstein said that while it would be a deal that cuts the trade deficit, it would not be as far reaching as the trade officials would like. 
"Cooler heads will prevail. I think the president wants a deal with the Chinese, because he loves deals and he can talk about it in the news cycle, but it probably won't be as far reaching as many of us want it to be," he said.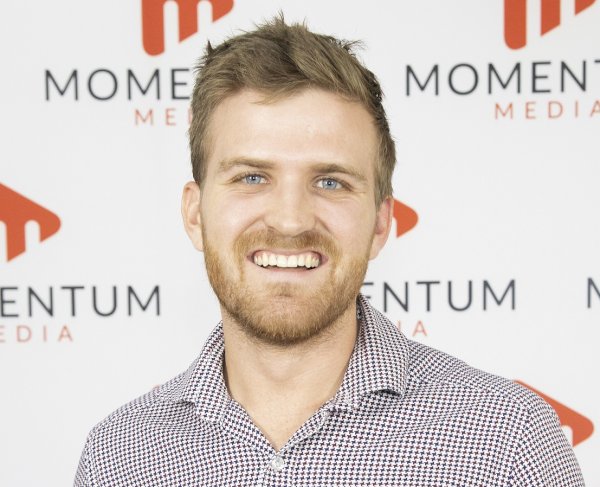 Eliot Hastie is a journalist at Momentum Media, writing primarily for its wealth and financial services platforms. 
Eliot joined the team in 2018 having previously written on Real Estate Business with Momentum Media as well.
Eliot graduated from the University of Westminster, UK with a Bachelor of Arts (Journalism).
You can email him on: [email protected]