The investors' lawyers, firm Piper Alderman, said that AET had failed in its duty as security trustee to protect the investors' interests in the Southern Australian Perpetual Forests (Sapfor) scheme.
The supreme court of NSW has scheduled the hearing over eight days from 1 July.
Investors in Sapfor, known as 'covenantholders', were promised a safe long-term investment into land and trees in Mount Gambier's green triangle area.
Tasmanian forestry group Gunns bought Sapfor and its parent company Auspine in a deal valued at nearly $350 million in 2008, but then struggled to pay its debts following the GFC.
Two years after acquiring Auspine, Gunns granted fixed and floating change security over all the Sapfor scheme assets to its lender ANZ as a condition for a new loan of $340 million.
AET was said to be unaware at the time.
A buyer from overseas was found for Sapfor and in March 2012, a deal was signed with Gunns agreeing to sell the trees and land for $39 million with AET consenting for the money to be paid directly to Gunns' overdraft account on top of agreeing to release encumbrances on the Sapfor assets.
A few months later, Gunns went bust and the entirety of the scheme's assets, totalling around $55 million, were lost to receivers appointed by ANZ.
AET is being accused of acting negligently and in breach of trust by prematurely releasing the scheme's security arrangements before receiving sale proceeds worth $55 million.
The money, IMF said, was due to the covenantholders, but never reached the approximate 4,500 investors, with Gunns instead using it to repay its debts to bankers.
Piper Alderman partner Simon Morris described the case as "remarkably simple", saying the bundle of rights that protected Covenantholders' investment including them holding security over the scheme assets, which was meant to remain in place until they received the proceeds from the sale of their assets.
"The negligence is that upon the sale of the scheme assets the security trustee, AET, as advised by Sparke Helmore lawyers, inexplicably consented to the security being released without the covenantholders also receiving the proceeds from the sale of their assets," Mr Morris said.
"The result was the covenantholders went from being secured for the full value of their investment to losing everything.
"These covenantholders have been badly let down by the professionals whose job it was to look after their commercial interests."
The current court dispute began in 2016, when an aggrieved covenantholder, with backing from IMF Bentham, applied to the NSW Supreme Court to appoint a new trustee to investigate Sapfor's affairs.
In July 2016, David Kerr of RSM Partners in Sydney was appointed additional trustee.
A year later, with approval from the Court, Mr Kerr commenced proceedings on behalf of the covenantholders, believed to number around 4,500 in total, to recover the $55m losses plus interest from AET.
 
Court papers show AET sought to defend the case by blaming its then lawyers, Sparke Helmore, for giving allegedly negligent advice. 
Penrith, western Sydney based Peter Hickson bought his 1983 covenant in early 1984 and he recalled paying it back over several years.
"The plan was deliberate to have a long-term investment in what I thought was a reputable company," Mr Hickson said.
"Following the sale of 30 years of timber plus land valuation, naturally, I expected a return."
He said his family had faced hardships in paying off the investment, with his wife becoming sick and passing away.
"These people should face the appropriate regulating body," Mr Hickson said.
"They should be held accountable for their actions. They should have their credentials withdrawn."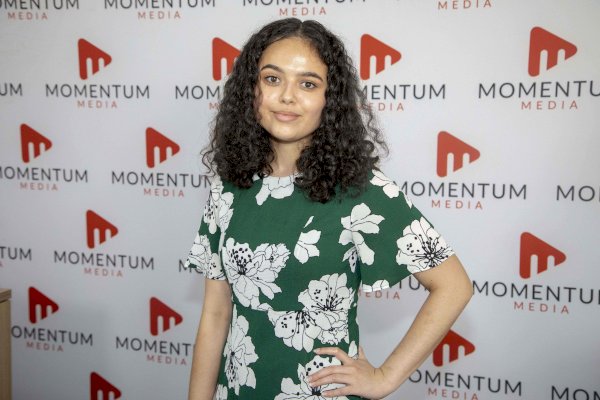 Sarah Simpkins is a journalist at Momentum Media, reporting primarily on banking, financial services and wealth. 

Prior to joining the team in 2018, Sarah worked in trade media and produced stories for a current affairs program on community radio. 

You can contact her on [email protected].