However its funds under management reached $6 billion, rising by 6.8 per cent from 1H18.
Managing director Marnie Baker focused in on the royal commission, saying it neglected the issue of lack of competition giving way to poorer customer outcomes along with expressing concern at the disproportionate costs of regulation for smaller institutions.
Income from operations decreased by 6.3 per cent for 1H19 to $790.2 million from the prior corresponding period (pcp).
Cash earnings for Bendigo came to $219.8 million, a slight decrease of 2.5 per cent from the pcp, while cash earnings per share fell by 3.6 per cent, to 45.1 cents.
Profit before tax fell by $42.1 million, or 12.4 per cent, to $297 million when compared to the pcp.
The bank saw its fully franked final dividend come to 35 cents per share, in line with the prior period.
"While the royal commission final report makes strong industry-wide recommendations to improve customer outcomes, little goes to the issues of competition and a level playing field, something many inquiries cite as being essential to better customer outcomes, and a point we've made for years," Ms Baker said.
"There is considerable scope for government to supplement the recommendations with pro-competition initiatives, including address the 'too big to fail' funding cost advantage accessed by the major banks, enhanced risk-weight settings that would result in fairer capital outcomes across all banks and the disproportionate cost of regulation on smaller participants."
On Commissioner Kenneth Hayne's 76 recommendations in the final report, Bendigo said: "The impact of these recommendations to the Group will take time to be properly understood."
The consumer segment, which includes, mobile relationship managers, third party banking centres, wealth and other consumer services, delivered a total segment income of $510.4 million for the half, 10 per cent down from the pcp.
Retail deposits had risen by 3.8 per cent, to $52.2 billion from the pcp.
Loans under management experienced a slight increase of 1 per cent to $62.2 billion, while new loan approvals fell by 12.3 per cent, becoming $7.1 billion.
The business sector brought in $181.4 million in total segment income, decreasing by 3.5 per cent from the pcp.
Unlike the two other segments, Agribusiness, covering the group's rural and regional banking, experienced growth in total segment income, producing $89.3 million in total segment income for the half.
"With Common Equity Tier 1 Capital growing 14 basis points since June 2018, the continued strength of our capital position, is a highlight. Our organic capital growth reflects solid profitability, a stable balance sheet and an ongoing movement to lower risk exposures," Ms Baker said.
"The bank is an excellent position to meet APRA's unquestionably strong capital benchmarks."
She added that Bendigo is working towards Advanced Accreditation, having gained accreditation for interest rate risk in the banking book during the half, now working towards credit risk accreditation.
"We anticipate greater clarity once APRA's credit risk capital prudential standards changes are released in 2019," Ms Baker said.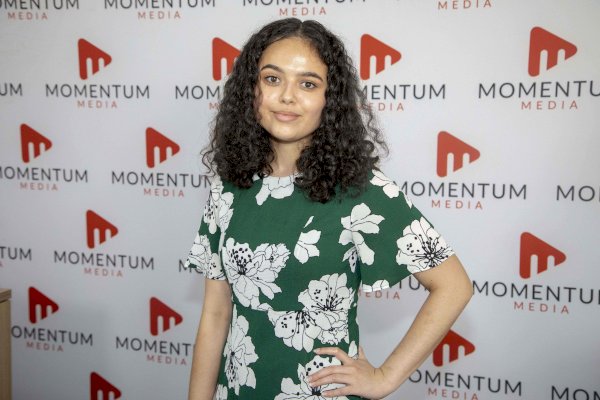 Sarah Simpkins is a journalist at Momentum Media, reporting primarily on banking, financial services and wealth. 

Prior to joining the team in 2018, Sarah worked in trade media and produced stories for a current affairs program on community radio. 

Sarah has a dual bachelor's degree in science and journalism from the University of Queensland.

You can contact her on [email protected].