In a research note released on 22 December 2018, Morningstar analyst Chanaka Gunasekera noted that Perpetual's core Australian equity funds are "suffering" from net organic outflows as industry superfunds manage more domestic equities in-house and investors increasing seek out cheaper passive investments and global alternatives. 
"Moreover, it is not well-positioned to take advantage of global equities FUM growth," the analyst said. 
"Nevertheless, its FUMA scale continues to provide it with recurring revenue streams, and it should benefit from continued growth in its private and trust segments and rising markets."
Since the end of the 2018 fiscal year (30 June), the Australian All Ordinaries Index has fallen more than 10 per cent, which has led to Morningstar's forecast for market related funds under management, or FUM, in Perpetual's core Australian equities division falling 10 per cent in fiscal 2019, from the previous forecast of a 6 per cent increase. 
While Morningstar expects a gradual recovery from these levels, it believes market-related FUM to grow by a lower compound annual growth rate (CAGR) of 3.8 per cent over the next five years, compared with its previous forecast of 6 per cent. 
About 70 per cent of Perpetual funds in its core investments division are invested in Aussie stocks, while 65 per cent of its revenue in its newer private segment is also linked to the performance of the domestic share market. 
"Consequently, the company is highly sensitive to Australia's domestic equity market, even more so because its investments division is facing structural headwinds of a trend to passive investment styles, and industry superfunds in-housing asset management, exacerbated by poor short-term performance," Mr Gunasekera said.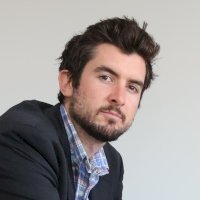 James Mitchell is the editor of the Wealth and Wellness suite of platforms at Momentum Media including Investor Daily, ifa, Fintech Business, Adviser Innovation and Wellness Daily.