The defensive fixed income fund targets low volatility returns exceeding cash rates and inflation. The fund prioritises capital preservation by investing in liquid and high-quality government bonds, while excluding credit investments. 
In its rating report, Lonsec noted; "The fund is differentiated by its highly risk aware relative value investment approach", adding that "diversity of knowledge and experience" of the investment team to execute the fund's strategy, with the respective portfolio managers having an average of +20 years global fixed income experience.
Ardea principal and co-founder Ben Alexander said the quality of the investment team and their focus on "relative value trades with reliable risk-adjusted returns" has been key to the fund's consistent performance.
"The relative value investment approach targets low volatility returns independent of whether rates go up or down, and independent of what equity and credit markets do. This makes the fund a more reliable defensive fixed income anchor to diversify portfolio risk away from conventional equity, property and credit investments, which is especially valuable in current conditions where conventional return sources are facing more risk for less return," Mr Alexander said.
Ardea said investors are also using the fund as an alternative income source as it provides daily liquidity and has consistently delivered higher returns than bank deposits, with less credit risk than yield seeking investments such as bank hybrids and credit securities, and less volatility than dividend paying stocks.
The fund's Lonsec rating follows the reaffirmation of the 'recommended' rating from Zenith Investment Partners in May 2018, and supports Ardea's efforts to make the fund available to a broad wholesale and retail investor base.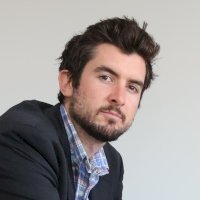 James Mitchell is the editor of the Wealth and Wellness suite of platforms at Momentum Media including Investor Daily, ifa, Fintech Business, Adviser Innovation and Wellness Daily.