Saxo Bank recently released its Quarterly Outlook for global markets and expressed views on a range of macro themes that would impact clients.
Saxo Bank's chief economist and chief investment officer Steen Jakobsen said the markets were at a crossroads on many fronts and they would soon have an impact.
"The next quarter will either see dampening of volatility by a less aggressive Fed, more active easing in China, and a compromise on the European Union budget or a further escalation in tensions between all three areas," he said.
Mr Jakobsen said that political hope and market consensus would not dictate the next cycle.
"I remain confident that we stand only a few months away from the beginning of a new easing cycle based on ugly realities, not the hope expressed by politicians and often market consensus," he said.
Mr Jakobsen said he was certain that the US economy had peaked and the housing market was showing signs of strain.
"As certain as we are about the US having peaked, we are less certain as to how soon China will reach the bottom of its deleveraging process and begin to expand more forcefully again," he said.
Regarding China, Saxo Bank said the trade war had caused Chinese markets to be flooded with cheap central bank liquidity.
Head of macroeconomics analysis Christopher Dembik said China seemed willing to step in to restimulate the economy.
"China's global importance is likely to increase further as the US economy is succumbing to the siren song of protectionism and central bank liquidity injections are falling. The current divergence of monetary policy between China and the rest of the world may still represent a chance for the global economy," he said.
The trade war between the US and China would continue to impact major commodities like oil and industrial metals.
Head of commodity strategy Ole Hansen said positive momentum in the global economy may struggle if political decisions in Washington don't change.
"With the risk of a prolonged trade war and rising oil prices due to sanctions, the global economy may struggle to maintain its long-held positive momentum. The combination of rising energy prices and the hitherto strong dollar, not least against many emerging market currencies, will act as an unwelcome tax on consumers," Mr Hansen said.
The fragility of the global financial markets were starting to surface but Saxo Bank said it did not expect to see a sell-off until the US economy gradually turns into a recession.
"This should give investors plenty of time to assess their risks and position themselves for a possible downturn in 2019–20. The current market still provides opportunities, especially in the short part of the curve, and investors can use episodes of volatility to enter solid assets at a better price," the report read.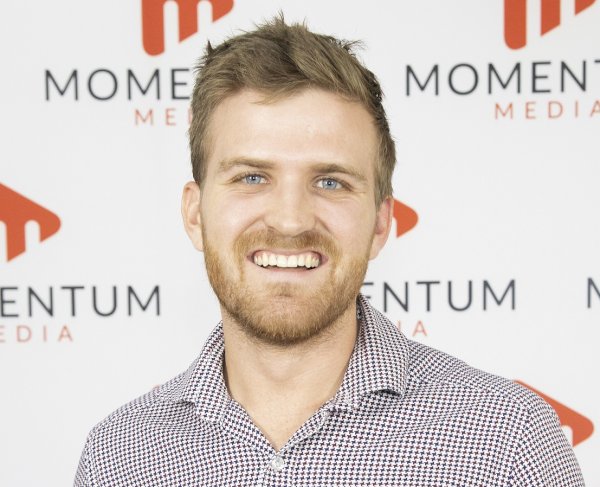 Eliot Hastie is a journalist at Momentum Media, writing primarily for its wealth and financial services platforms. 
Eliot joined the team in 2018 having previously written on Real Estate Business with Momentum Media as well.
Eliot graduated from the University of Westminster, UK with a Bachelor of Arts (Journalism).
You can email him on: [email protected]