Most of the questions directed at Westpac CEO Brian Hartzer by the House of Representatives standing committee on Thursday were about the royal commission. 
Labor MP Matt Thistlewaite read from the witness statement of Carol Separovich, Westpac's head of performance & rewards, who appeared before the Hayne inquiry in May.
"She said there is still a variable reward and an opportunity for employees to gain financial advantage from elements that are at risk and related to certain targets," Mr Thistlewaite said. "What proportion of frontline staff salary is at risk?"
Mr Hartzer confirmed that for Westpac personal bankers it's about 10 to 15 per cent.
"If you've got someone who is in a very focused sales role like a home finance manager, it's probably around 20 per cent," he added.
Mr Thistlewaite moved on to Westpac's key performance indicators (KPIs), as outlined in Ms Separovich's witness statement.
"For personal bankers, this includes things like total branch first-party net home loan and deposits growth, total net growth percentage of branch customers, referrals to specialist business partners such as wealth business premiums," he said "Those referral opportunities and growth KPIs are still there."
"In terms of credit card products, one KPI is cards systems growth. It appears to me that you've done a bit of window dressing but there is still that notion within branches, within banks that an element of your job is to push these products onto customers and if you do it and do it well you'll be rewarded for it."
Mr Hartzer rejected this characterisation of the bank.
"I certainly wouldn't characterise it as window dressing. We are a commercial organisation. We want to grow. The strategy here is around encouraging people to consolidate their business with us.
"We are trying to get that balance of rewarding people who do a great job and look after customers and allow them to benefit from that success. But at the same time not create perverse incentives that cause them to push a product onto someone who doesn't need it. We have changed the structures so that people are agnostic about the products they are talking to customers about."
Commissioner Hayne's interim report, released last month, questioned the role of incentive remuneration and bonus cultures within financial services: "If customer facing staff should not be paid incentives, why should their managers, or those who manage the managers? Why will altering the remuneration of front-line staff effect a change in culture if more senior employees are rewarded for sales or revenue and profit?
The chief executives of ANZ and NAB will appear before the inquiry on Friday, 12 October and Friday, 19 October, respectively.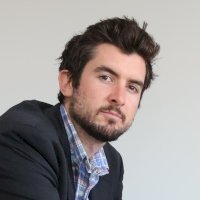 James Mitchell is the editor of the Wealth and Wellness suite of platforms at Momentum Media including Investor Daily, ifa, Fintech Business, Adviser Innovation and Wellness Daily.