A new report by Avenir Capital argues that the focused minds and concentrated portfolios of boutique groups can outperform the major brand-name funds.
The report suggests that mega funds management companies are now beholden to maintaining funds under management, sales and market efforts, rising markets and reducing cost.
"There is also a belief that clients benefit from just a few strategic global relationships," it said.
"However, there is a key question that must be asked – can funds management be scaled to infinite scale and deliver for investors the very best investment results?
"Are the leadership teams of these firms as focused on investment culture and supporting investment teams to excel than meeting short-term performance, flows and costs?"
Avenir Capital noted that managers of large global funds often use vast teams as a selling point to investors, pointing to a Warren Buffet quotation to illustrate why this may not be the best dynamic.
"A common-sense view of this leads one to question how a very large team of analysts or PMs trying to get their ideas into the portfolio leads to better performance outcomes.
"In his 1965 partnership letter, Warren Buffett articulates this timeless idea best: 'It is close to impossible for outstanding investment management to come from a group of any size with all parties really participating in discussion.'
According to Avenir, what really matters more than the size of a team is the investment conviction, which comes from "analysis undertaken and the impact that has on the decision to invest and the decision as to what the correct size to hold that position should be".
A 2017 study by Fidante Partners, Avenir's distribution partner, examined the after-fee performance of approximately 198 global equity investment strategies available to Australian investors using after fee performance data sourced from Zenith Investment Partners.
The study found that global equity boutiques outperformed non-boutiques by 2.8 per cent over 10 years.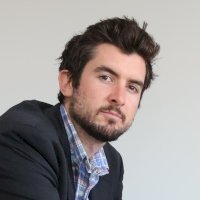 James Mitchell is the editor of the Wealth and Wellness suite of platforms at Momentum Media including Investor Daily, ifa, Fintech Business, Adviser Innovation and Wellness Daily.