CBA's life insurance business CommInsure admitted to the banking royal commission last week that it misled the Financial Services Ombudsman in order to deny the payout of a trauma insurance to one of its customers.
In her closing address today, senior counsellor assisting Rowena Orr said that "there were aspects of CBA's dealings with FOS that were concerning."
However, she was interrupted by Commissioner Hayne, who suggested that CommInsure may have breached its contract with FOS.
"There are a series of particular questions emerging from the CommInsure case, which together yield a question capable of a more general statement about whether departure from steps required by FOS' terms of reference is itself simply conduct falling short of community standards or, if it were established, a form of misconduct at least in the form of breach of contract," Mr Hayne said.
"It occurs to me that there is at least some textual footing in the terms of reference as they stood as amended at 1 January 2015 for the notion that the terms of reference bind the financial services provider."
Mr Hayne read out a section of the FOS terms of reference, which states:These terms of reference are binding upon financial service providers.
"Presumably the mechanism is contract? Perhaps contract in light of statutory obligations. But ultimately, contract," Mr Hayne said.
"Now, financial services providers in their submissions can no doubt tell me how and why that is or is not the case."
The commissioner's comments follow the appearance of CommInsure managing director Helen Troup as witness on Wednesday, 12 September.
Ms Orr asked Ms Troup whether, in one of CommInsure's emails, it was fair to say its group customer relations officer misled FOS into thinking it didn't have a medical report on whether the customer satisfied the updated heart attack definition, when in fact the opposite was true.
"Do you accept that?" Ms Orr asked.
"Yes," Ms Troup responded.
"Is that acceptable, Ms Troup?" Ms Orr said.
"Absolutely not," Ms Troup said.
Ms Orr also noted the medical opinion CommInsure sent to FOS in response to their request for justification in rejecting the customer's claim.
She pointed to a sentence in that medical opinion, and asked Ms Troup whether it conveyed that CommInsure didn't have an opinion about whether the customer met the updated definition of a heart attack, when in fact it did have an opinion and that it was favourable to the customer.
"That's right," Ms Troup said.
Ms Orr then asked whether CommInsure had made a decision to redact the part of the medical opinion favourable to the customer from the version it sent to FOS?
"That's right," Ms Troup said.
"And this email to FOS was misleading, was it not?" Ms Orr asked
"Unfortunately, yes," Ms Troup conceded.
The sixth and final round of royal commission hearings concludes today. Commissioner Hayne will submit an interim report no later than 30 September 2018, and will provide a final report by 1 February 2019.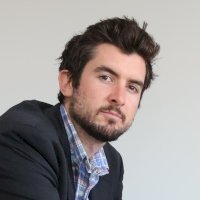 James Mitchell is the editor of the Wealth and Wellness suite of platforms at Momentum Media including Investor Daily, ifa, Fintech Business, Adviser Innovation and Wellness Daily.