Driven by fear of disappointing the market, Australian companies are increasingly pushing the barrier in terms of accounting in order to "get the numbers", Perpetual's Anthony Aboud has revealed.
Speaking at the Crestone Wealth Management Investment Forum in Sydney on Wednesday morning, Mr Aboud said the theme is not sector specific but has become widespread.
"We are seeing companies come within $100,000 and $200,000 of the guidance they've given," he said, adding that Perpetual has been busy studying the "games they play", such as acquisition accounting. 
"There are a lot of people putting numbers below the line as one-offs every year. We are seeing a lot of that," he said. 
"A crowd favourite, Treasury Wine, for example, the cashflow, the debt came in $300 million above what everyone was saying. Their working capital is much higher than everyone expected.
"We are really seeing, especially the love stocks, playing a lot of games to get the numbers they are getting and the market is turning a blind eye and saying 'we want to be in this for growth'.
"There are lots of accounting games being played."
Mr Aboud suggested that Australian investors educate themselves about the opportunities and value in overseas equities, rather than holding firm to domestic assets, which he believes offer fewer options.
Asked whether the "accounting games" being played were sector specific, the portfolio manager offered his take on the psychology behind the phenomenon that Perpetual has been watching closely.  
"A stock starts rising. The sell-side analysts and management team love the fact that the stock is rising, they don't want to let the fans down, the cheerleaders are there," he explained.
"The one thing they don't want to do is disappoint the market, because it's a great feeling when everyone is cheering you on, the sell-side analysts are taking you out to lunch, the investment bankers are taking you out to lunch. You don't want to let that buzz go.
"So what you will find is they squeeze the CFO and say 'Look, I don't want to let the team down here.' So I do think a lot of it is psychological."
While Australia's technology sector is relatively small, Mr Aboud did highlight that tech stocks are more likely to engage in this behaviour due to the nature of their businesses, where investing in the early stage is critical.
"Right now, with a lot of the momentum stocks, perception is well above reality and very dangerous in my opinion."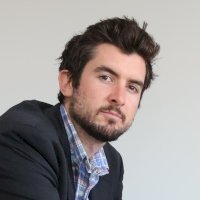 James Mitchell is the editor of the Wealth and Wellness suite of platforms at Momentum Media including Investor Daily, ifa, Fintech Business, Adviser Innovation and Wellness Daily.