For investors, for those wanting to build a nest egg, or for empty nesters looking to downsize and capitalise, Metricon's dual occupancy or multi-dwelling developments can offer a secure solution from start to finish. Metricon has been providing multi-dwelling solutions to Australians since 2006, and their designs and their teams know how to maximise potential. As one of the largest volume builders on the market, they can assist with every aspect of a dual occupancy investment.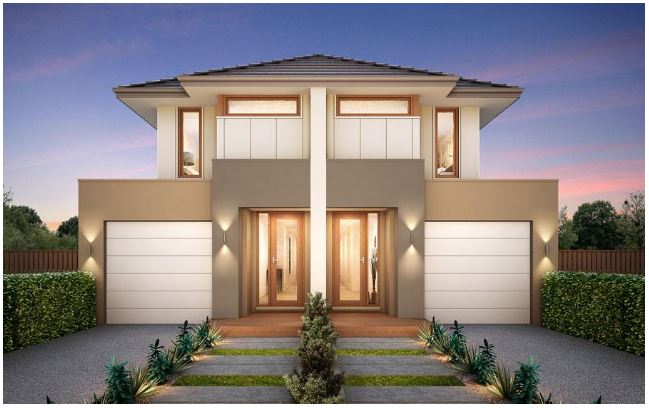 Photographs may depict fixtures, finishes and features not supplied by Metricon such as landscaping and upgrades. 
Metricon's dual occupancy range features a number of stunning designs that can open up living and investment potential. Their expert knowledge and proven track record of delivering dual occupancy developments in inner urban markets is all the evidence that is needed for total peace of mind.
Metricon enters a partnership with home owners from the very start to the very end of the process, simplifying and reducing any risk. They become more than just a builder, they become a development partner.
Every block has its possibilities and limitations, but Metricon's designs are focussed on giving the home owner the best chance of complying with local council regulations. They are designed in consultation with local planners and come with a 25-year structural guarantee*, and a 5-stage quality assurance program.
A partnership process
Over the past 6 years, Metricon has delivered more than 430 dual occupancy approvals. This has resulted in a great understanding of how the process works, and a level of experience that benefits its customers every step of the way. Through this transparency, Metricon's customers know their security and peace of mind is guaranteed.
It all begins with consultants completing a detailed feasibility appraisal of the customer's land and proposal, then presenting them with concepts that outline the viable options for the property. This isn't time consuming, with Metricon needing only a copy of the title of the block, and a preferred development outcome. From there, Metricon's consultants will prepare an itemised quote around the best solution.
Next comes the preliminary works and preliminary contracts presentation. This will include an itemised preliminary contract that includes site and drainage costs, as well as any upgrades and alterations to the design.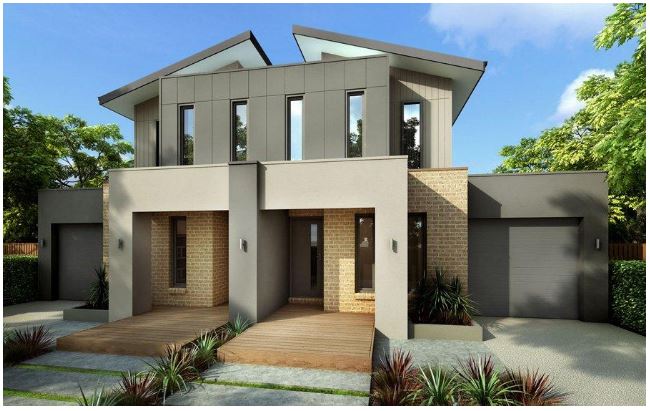 Photographs may depict fixtures, finishes and features not supplied by Metricon such as landscaping and upgrades. 
From here, Metricon steps its customers through the town panning application process, preparing drawings and working with their independent planning partners to follow through every step of the way, both before and after the permit is issued.
Once the permit conditions have been met, it is time to sign the contracts. Metricon will also handle the building permits, before demolition takes place.
Once all that process has occurred, it's time for the construction of a new dream home, or investment, to begin.
The possibilities
Metricon
builds homes
across four states, and pricing can vary between regions. When it comes to dual occupancy, there are a number of options to help you make the most of your investment. The first is a duplex, which comprises two side-by-side homes, designed to fit together on a single block. Metricon has created a series of designs that can unlock equity and help its customers build a nest egg. They each have separate driveways and separate street frontages and, of course, no owners' corporation. A duplex home can be attractive to a buyer because it allows them to buy a house, without the large house price tag. This can add even more value to your decision. It can also mean a prospective buyer can have their own patch of green space, a rarity in inner urban areas.
Another one of Metricon's dual occupancy solutions is to fit two or more free-standing homes on the one block. They can be functional, well designed and they offer outstanding value for money, and could even be a new home located at the rear of an established property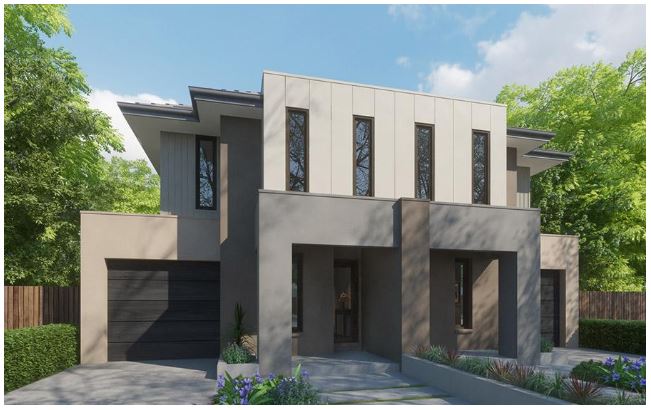 Photographs may depict fixtures, finishes and features not supplied by Metricon such as landscaping and upgrades. 
The final dual occupancy option is the multi-dwelling (3+ homes) option. These homes are designed to be sited on one property, with flexible orientations that suit the local council.
So, for outstanding quality and exceptional value, Metricon can partner with those looking to build a duplex, townhouse or unit development on the site of their family home, all the way from concept to reality.