To coincide with the release of the review into the Reserve Bank of Australia (RBA), Treasurer Jim Chalmers appointed two new board members on Thursday for a term of five years.
Speaking to the media, Treasurer Chalmers said former judge and Fair Work Commission president Iain Ross and former AustralianSuper chair Elana Rubin would be appointed to the bank's board.
Mr Ross is expected to commence on 7 May, while Ms Rubin's start date is 31 August.
"These appointments will continue the high-level skills and experience available to the Reserve Bank board," Mr Chalmers said.
"They will help ensure the board is well-equipped both to deliver monetary policy in an increasingly complex and uncertain environment and to implement the recommendations of the RBA review".
Regarding existing board members in light of the review which recommends the implementation of two boards — a monetary and a governance board — the Treasurer said they are expected to remain in place for the duration of their term but would be allocated to one of the two boards.
"We may get more regimented when people's appointments finish, but it is not our intention to spill all of the members of the Reserve Bank board," Mr Chalmers said.
Questioned about diversity on the board, the Treasurer defended the new appointments, noting that one is a "labour market expert" while the other has an "impressive array of experience".
The Treasurer again reiterated that a decision on the current governor Philip Lowe would be made closer to the middle of the year.
"In the ordinary course of events, the government would turn its mind to that appointment closer to the middle of the year and that's my intention," he said.
Reflecting on the RBA review, the Treasurer said the Albanese government accepts "in principle" all 51 recommendations.
Launched in July 2022, the RBA review was designed to ensure Australia's monetary policy arrangements and the operations of the RBA "continue to support strong macroeconomic outcomes for Australia in a complex and continuously evolving landscape".
The review has reaffirmed support for the independence of the central bank and the current inflation-targeting framework.
However, recommendations include a major overhaul of the RBA's decision-making powers, with a call to establish a second RBA board.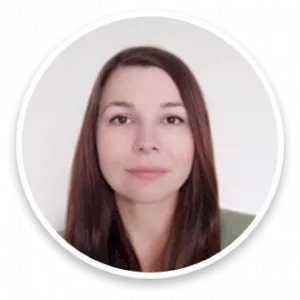 Maja's career in journalism spans well over a decade across finance, business and politics. Now an experienced editor and reporter across all elements of the financial services sector, prior to joining Momentum Media, Maja reported for several established news outlets in Southeast Europe, scrutinising key processes in post-conflict societies.